Reception of Certification for Collaborative Professor in Shinshu University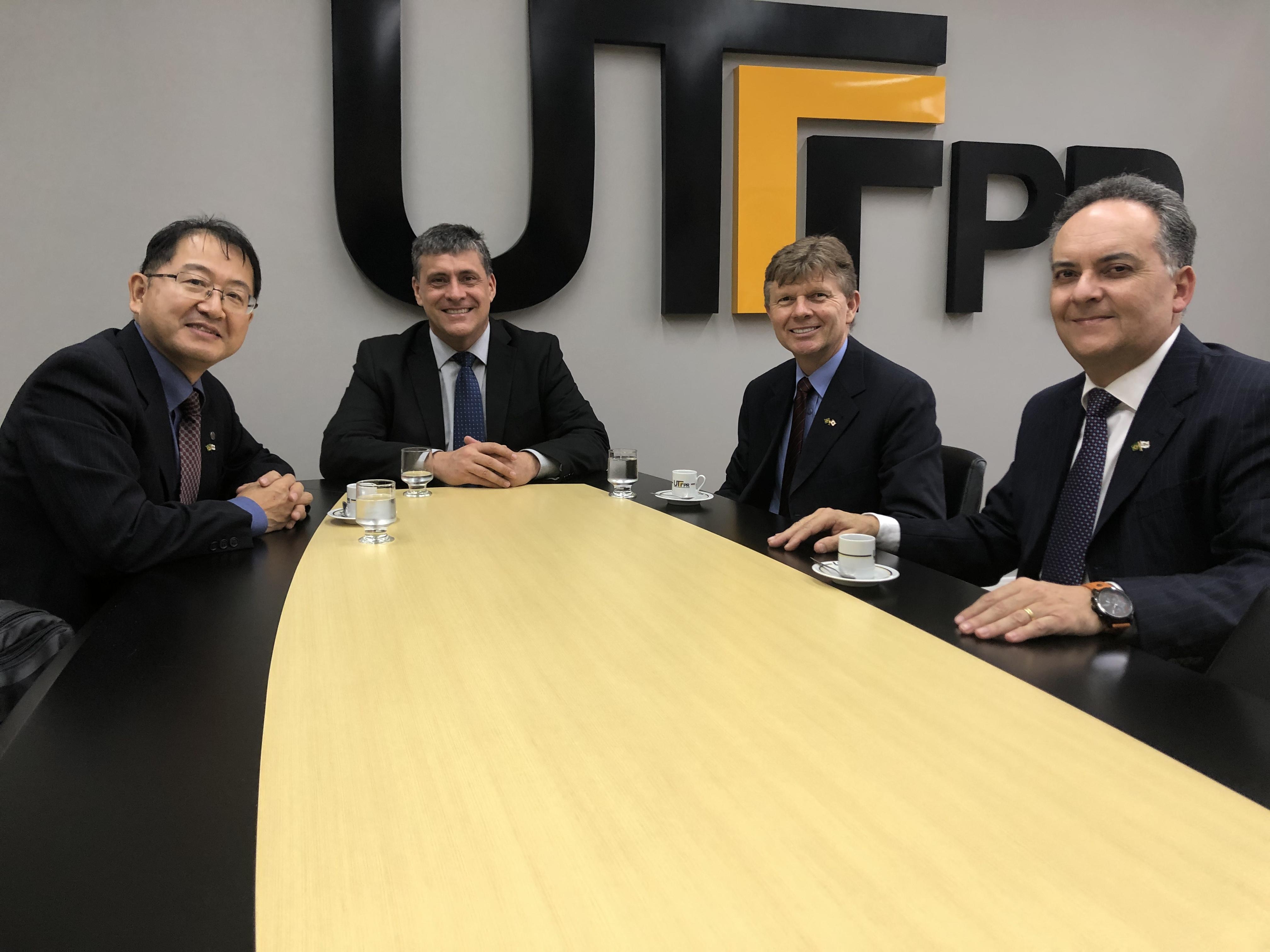 In November 2019, Professor Carlos Cziulik, Vice President (International Affairs) of the Federal University of Technology - Paraná (UTFPR, Brazil) was officially appointed to the position of Shinshu University Collaborative Professor.

Shinshu University Collaborative Professor is a person who conducts activities related to the promotion of international exchange between Shinshu University (SU) and higher educational institutions overseas in order to promote the internationalization of SU. University President will appoint it through recommendation from the Director of Global Education Center. This is the second following after Professor Norhisam Misron of University Putra Malaysia (UPM) .

Last year, SU established the fourth overseas satellite office, the first satellite office in South America, in UTFPR and student exchanges between SU and international academic partner Universities in Brazil have been active. Professor Carlos has been very supportive of this activity and it is expected to promote the exchanges of students and researchers between SU and Brazilian Universities.

Shinshu University will continue to expand its global network by steadily adding the collaborative professors for promoting internationalization at Shinshu University.