The three keywords "Gs" are Green, Global, and Gentle. These keywords express our hope to foster the next generation who is determined to sustain beautiful environment abundant in Shinshu, can work in global collaboration, with a talent to remain calm under pressure and think with elegance.
The three "Ls" are Local, Literacy, and Linkage, which strategically implement various initiatives to contribute to the local community and provide not only educational programs but foster the next generation of leaders through intensive research. The aim is to strengthen various collaborations such as inter-university cooperation, industry-academia-government cooperation, and regional cooperation.
The meaning of each keyword of the 3 "Gs" and 3 "Ls" are described in detail below.
6 Keywords for the University Management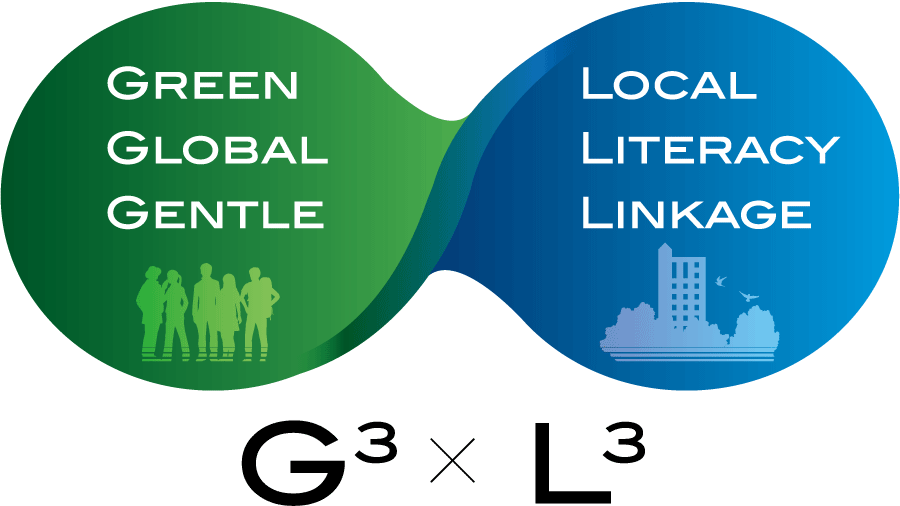 Green
The cool green environment of Shinshu has long fostered creative minds across a wide-range of disciplines. Taking advantage of this beautiful location we are fortunate enough to reside, we promote various research on environmental issues and foster interest in sustainable practices.
Global
The university welcomes students from all over the world and actively send students overseas who will play a crucial role in the global economy. International collaborative research will be promoted to increase the competence of our research.
Gentle
The fundamental quality of human resources that will build a bright future is that they are empathic and generous to their fellow humans. We strive to create a campus that is safe for everyone to interact in.
Local
We will make the most of the five campuses in four areas of Nagano Prefecture and make social contributions to each of the municipalities. This will strategically foster the next generation of individuals, work and livable cities.
Literacy
Literacy in languages, information and history will enable students and researchers to elucidate complex problems previously not well understood and create ideas and items that were not in the realm of possibility.
Linkage
Build a collaborative network for education, research and social contributions through forming links between the faculties, students and staff, other universities, research institutes, governments and corporations in Japan and overseas.