Location
8304, Minamiminowa-Village, Kamiina-County 399-4598
International Arrivals
Download PDF of International Arrivals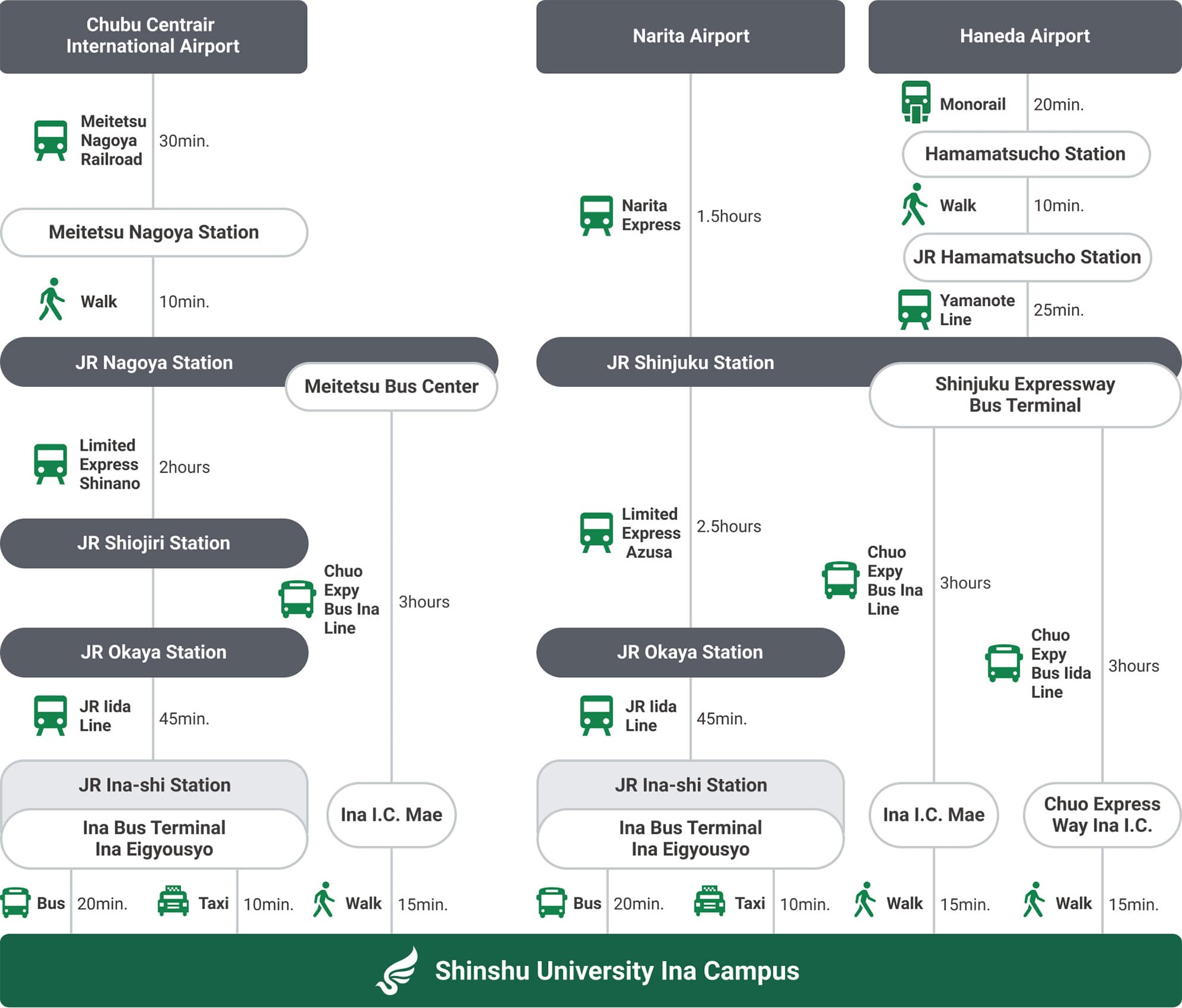 Access
By Chuoh Expressway Bus
Walk for 15 minutes from Ina Inter (-section) Mae, bus stop of Chuoh Expressway bus services from Shinjuku, Tokyo, and from Nagoya.
By JR Train
From Ina Station of JR Iida Line, walk to the left for 2 minutes to Ina Bus Terminal.
Take Nishi-Minowa to Daigaku Iriguchi. Walk for 5 minutes to campus.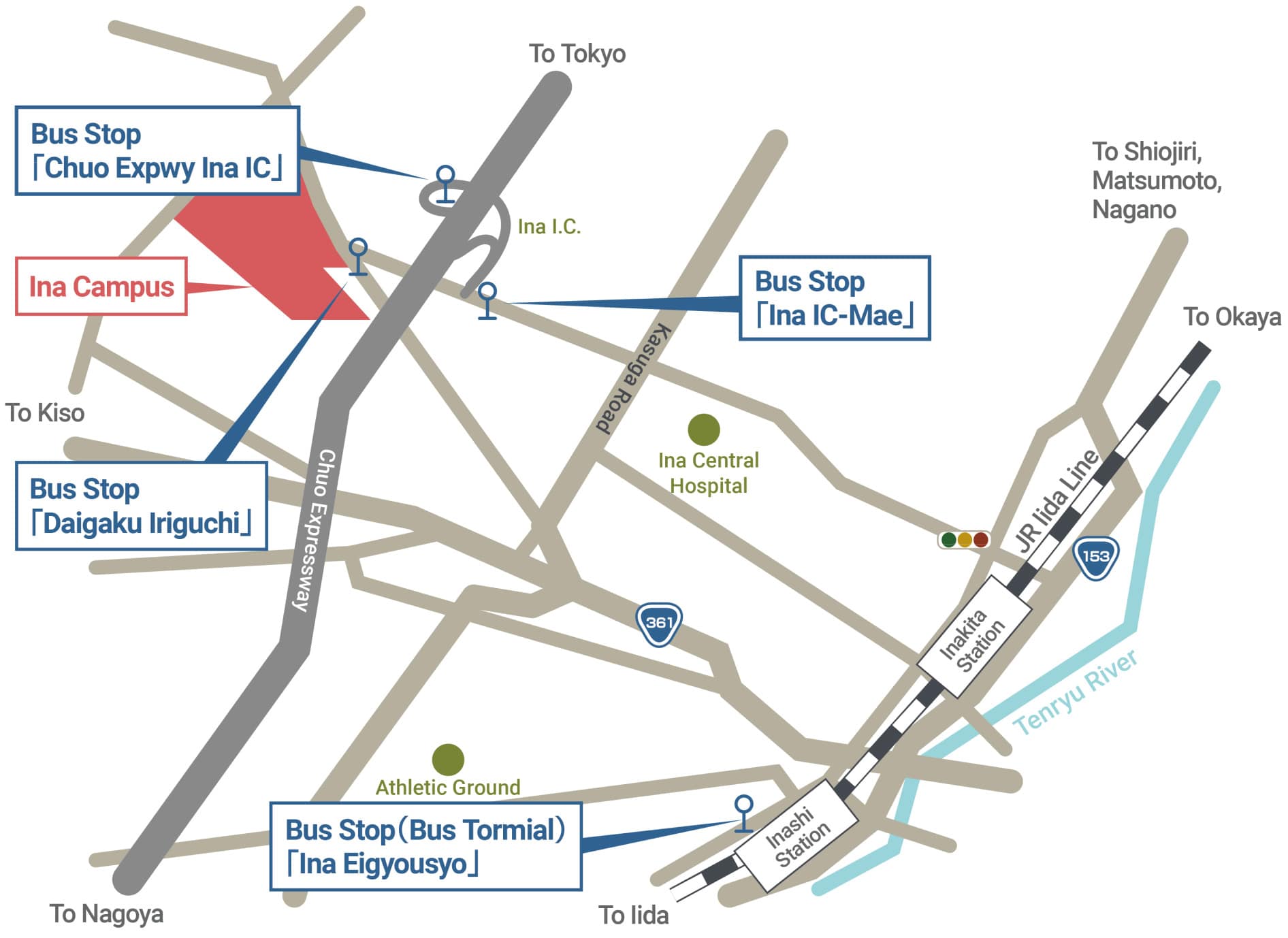 Campus Map
Download PDF of Campus Map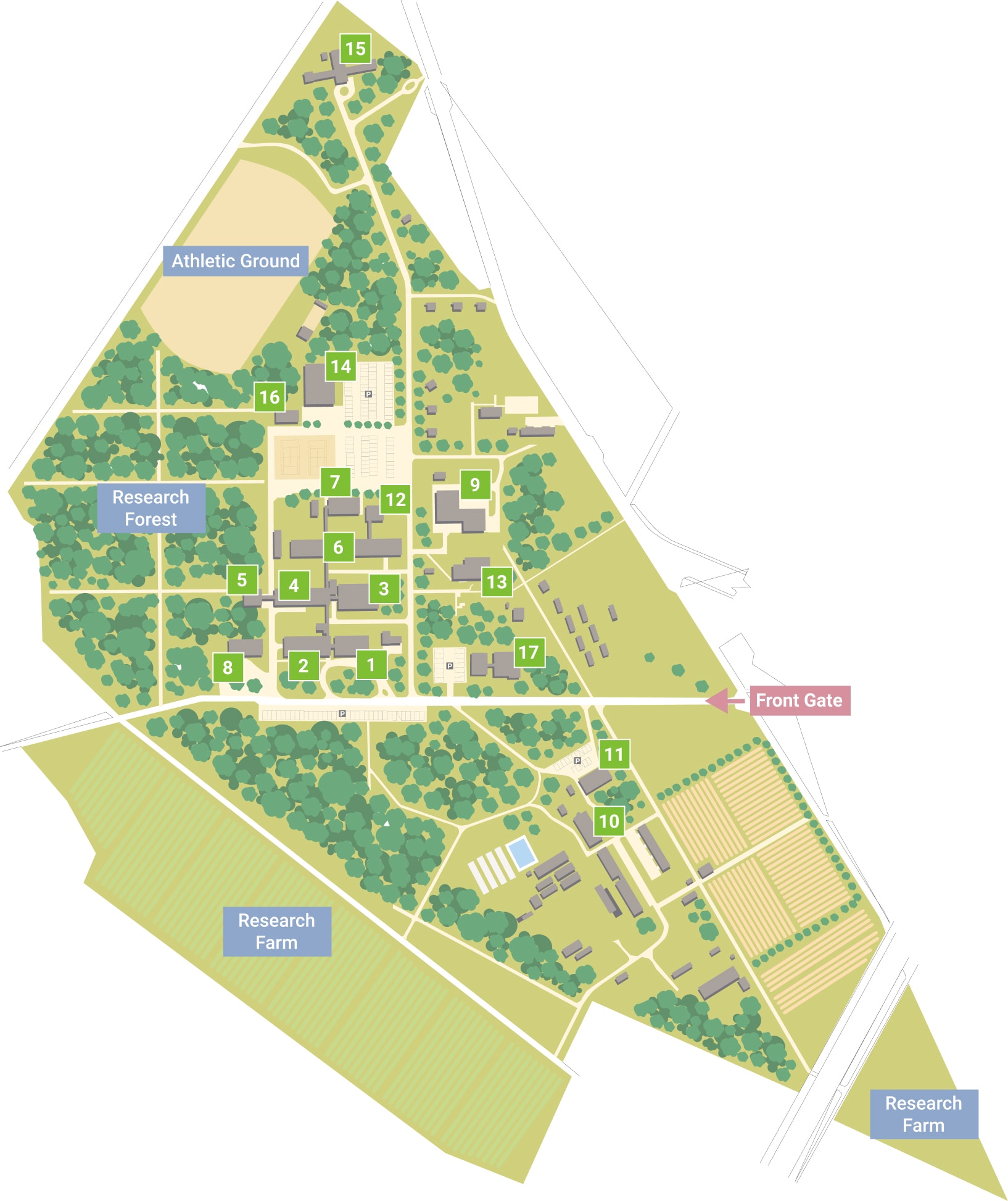 West Area
1Administration Building A-1
2Lecture Building A-2
3Agricultural Library
4Building B
5Lab Building B
6Building C
7Building D
8Building E
Institute for Mountain Science
9Building F
10Building G (Education and Research Center of Alpine Field Science (AFC), Campus Station Research Farm Laboratories)
11Building H (Education and Research Center of Alpine Field Science(AFC), Campus Station Research Farm Office)
12Building I
13Welfare Facilities
14Gymnasium
15Student Dormitory
16Students Union
17Exhibition Hall of Food, Agricultural and Environmental Sciences