Shinshu University Alpine Society hosted a commemorative lecture, "70 Years of Shinshu University Alpine Club- Where we've been and where we are going."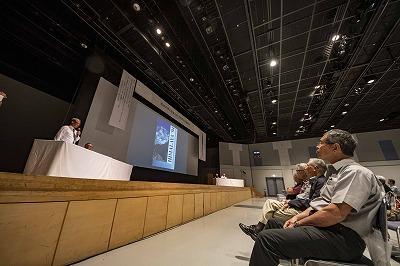 On June 8th 2019, Shinshu University's Alpine Society hosted the Anniversary Lecture, "70 Years of Shinshu University Alpine Club - Where we've been and where we are going."

This lecture was held as a part of celebrations for the 70th Anniversary of Shinshu University and 100th Anniversary of the former Matsumoto Higher School, and attended by 250 people, including former students, current members and citizens.

The history of Shinshu University's Alpine Club is as old as the university, with mountaineering clubs popping up at various campuses beginning in 1949, coming together to form its current unified club. The lecture had three parts, starting with greetings from Fujimatsu, the Academic Alpine Club's President, followed by "70 Years of the Shinshu University's Alpine Club History", where former students spoke of their activities with the club.

In the second part, former club members looked back on the history of their overseas climbing trips.

In the afternoon was the third part, a panel discussion entitled "College Alpine Clubs and Present Day Alpine Climbing", where former club members Katsuoka Yokoyama (formerly of Shinshu University) and Tatsuya Aoki (former Tokai University Alpine club member), both recipients of the prestigious "Piolets D'or Award" and other former club members from various colleges spoke on the topic of keeping up with the university studies while alpine climbing and mountaineering at a competitive level. Attendees listened attentively to the lively discussion.