Guntie Gloves Cross the Ocean!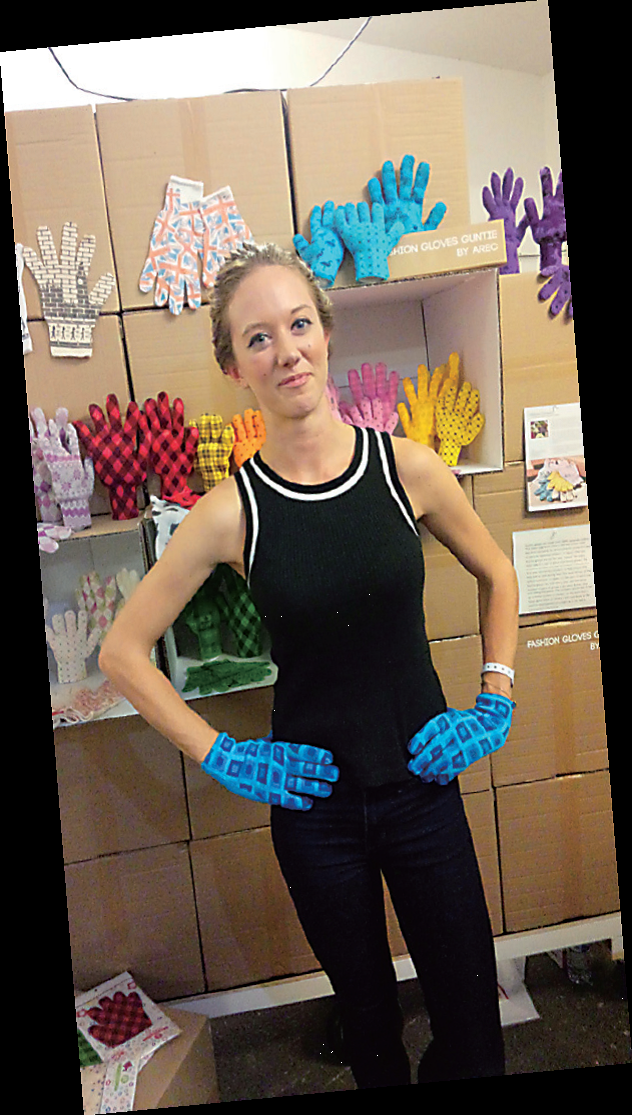 The colorful "Guntie" gloves produced by a Shinshu University student group at the Faculty of Textile Science and Technology were exhibited at the UK's "Tent London" trade fair from 18 to 21st September 2014.

The student group is called "Hanasaka Guntie". For the past seven years students from the Division of Textile and Kansei Engineering of the Faculty of Textile Science and Technology have been producing and selling original print gloves, and with the proceeds have been sending "Little Guntie" gloves to elementary school and hospitalized children throughout Nagano Prefecture. Recently the Guntie gloves are also being sold in convenience stores in Nagano Prefecture, and the group has become a topic of discussion.

This time the stage was "Tent London", an international event held during the London Design Festival, at which about 300 booths are exhibited, mainly on interior design. Products exhibited there are directly bought by visitors from around the world, so exhibiting contributes to marketing and brand strategy of the products. The level of other designer brands is high, so it was necessary to pass a review by the organizers in order to exhibit there.

Two hundred sets of Gunties, including a British design version, were exhibited over three days. According to Motoyuki Okada, advisor to theHanasaka Guntie Project, industrial liaison coordinator of the Asama Research Extension Center (AREC), and Specially Appointed Professor of the Faculty of Textile Science and Technology, the result was "a learning experience, and with a surprisingly good feeling". From the point of view of branding value, I think the novelty of remaking working gloves caught the attention of the world's designers and buyers".