Malaysia UPM Short-Term Study Program 2018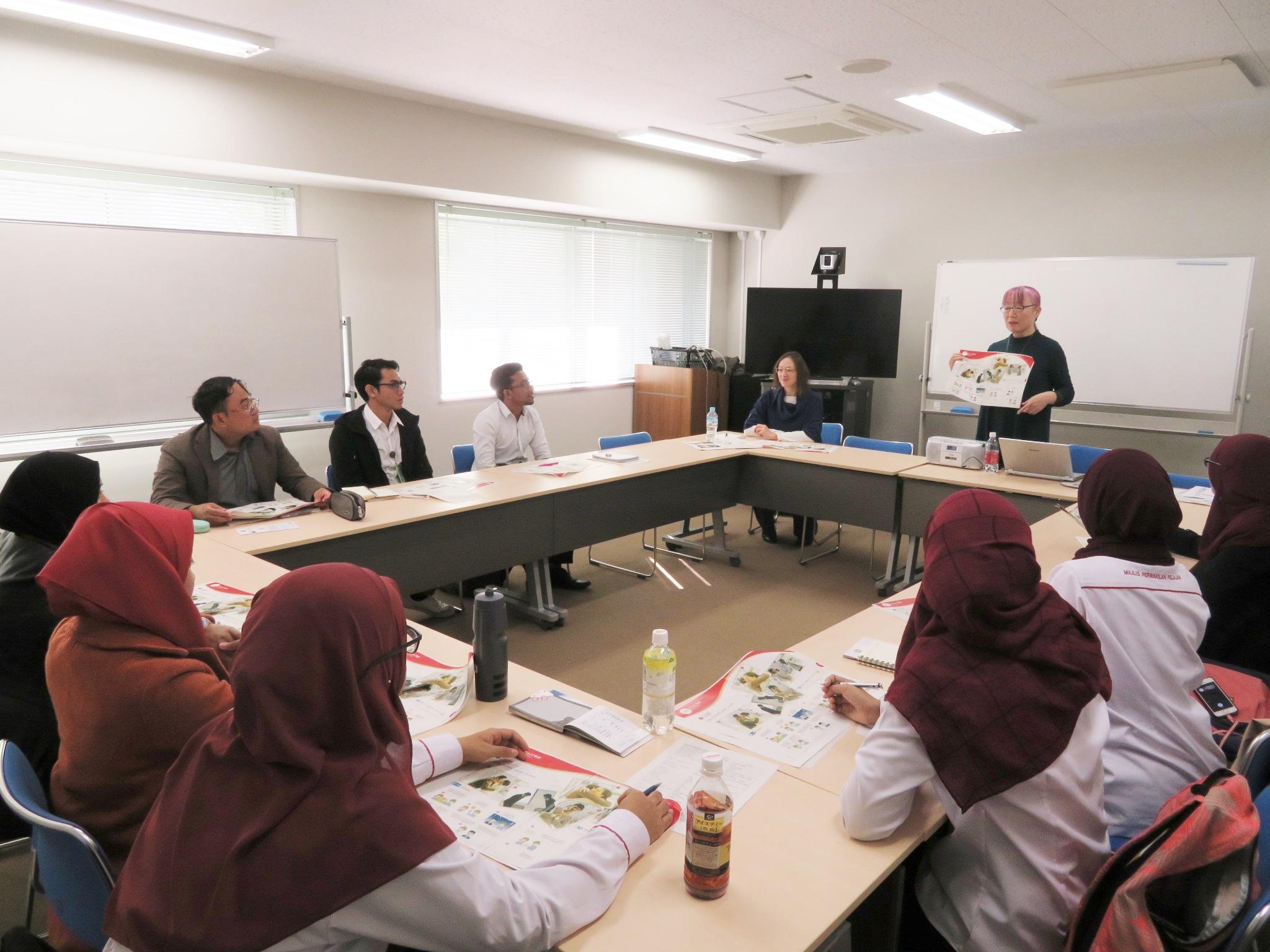 Within the framework of a short-term study program, Shinshu University welcomed a student group from the Universiti Putra Malaysia (UPM), one of our partner universities, from Oct 27 to Nov 6, 2018. The program was established in 2017 and is led by Professor Nagata from the Global Education Center (GEC).
The program started at Matsumoto campus, where the students participated in various activities, like a campus tour, and experienced Shinshu University lectures to get an idea about Japanese education. One highlight was the introductory course for Japanese Language, taught by Professor Shimodaira from GEC, clearly enjoyed by the students, and some other classes offered by the School of General Education.
During the visit to the Faculty of Engineering at Nagano campus on Oct 31, our Malaysian students were given a guide of the Center of Innovation, AICS, and some laboratories e.g. for biochemistry, intelligent robotics and fluid mechanics. The group listened carefully to the explanations, showed great interest, and asked questions very actively.
In the second half of the program, the students joined a project-based learning (PBS) activity and had a tour of spring water wells in Matsumoto, visited Matsumoto castle, the former Kaichi School, the Former High School Memorial at Agatanomori park, and got to know the charm and history of Matsumoto city. Furthermore, the group visited the Ishii miso factory and were provided with English explanations about how to make miso from soybeans.
Every student was asked to create a 3-minute movie about what they have learned and experienced during their stay in Shinshu and presented these movies at the closing ceremony on Nov 5. The audience was surprised by the creativity behind the film making and the inspiring presentations. For our Malaysian students it was a great opportunity to experience Japanese culture and traditions of Shinshu.