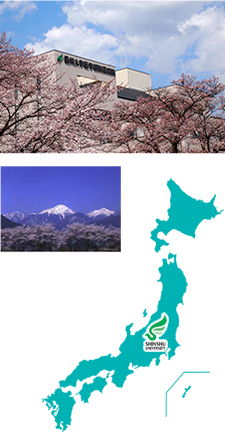 Shinshu University Hospital, Center for Clinical Research conducts and supports industry- and investigator-sponsored clinical trials safely, efficiently, and fairly in compliance with good clinical practices (GCP).
The center has a good clinical trial completion rate. Experienced in-house clinical research coordinators, who are qualified nurses, medical laboratory scientists, or pharmacists, support trial patients and investigators.
We have experience with multinational clinical trials, and can use protocols, case report forms and EDC systems (such as Rave and OC-RDC) in English. The center organizes lectures and open seminars to provide education for patients and investigators. The center also serves as the Institutional Review Board (IRB) Office.
Our hospital works for promotion of clinical research in cooperation with other national university hospitals as a member of the UHCT (University Hospital Clinical Trial) alliance, which was established to improve the clinical trial environment, especially for multinational trials and to conduct global studies in Japan. In addition, our hospital has joined the National Clinical Trial Network of Japanese Medical Association and implements multicenter clinical trials with hospitals all over Japan.
Number of clinical trials
No. of newly Contracted trials
Completed trials
1
2
3
4 (%)
2015
12
13
38
29
76.3
2016
23
10
40
35
87.5
2017
23
18
68
71
104.4
2018
18
20
63
47
74.6
No. of trials
No. of contracted cases
No. of completed cases
Rate of completion
Contact
Director, Professor
Ryuhei Okuyama, M.D.,Ph.D.
Co-director
Kazuhiko Matsumoto, M.D.,Ph.D.
Mailing Address
Center for Clinical Research
Shinshu University Hospital
3-1-1 Asahi Matsumoto,
Nagano390-8621, Japan
Phone
+81-263-37-3389
Fax
+81-263-37-3460
E-mail
chiken@shinshu-u.ac.jp