Reception of Certification for Collaborative Professor in Shinshu University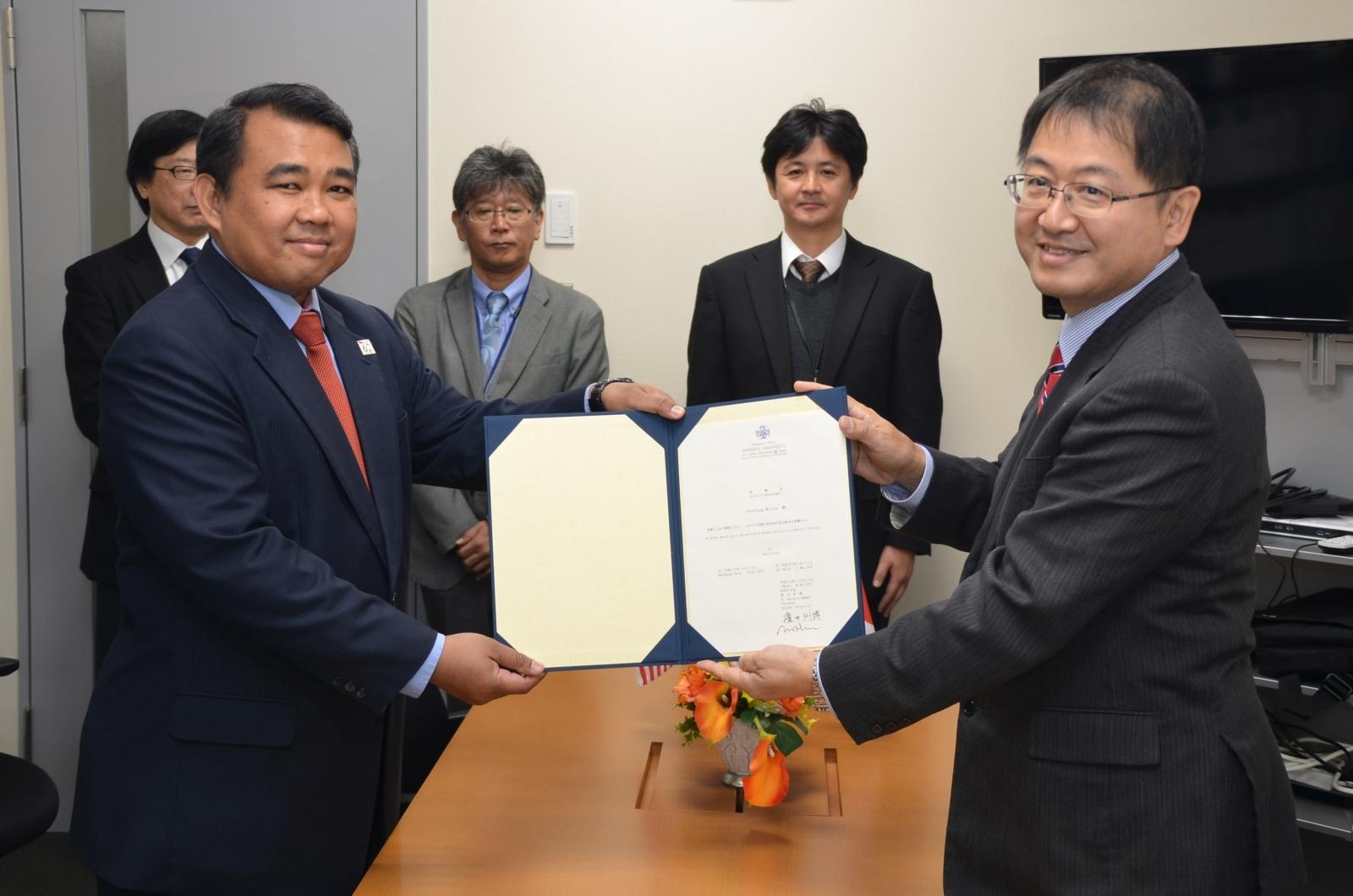 On October 26th, Professor Norhisam Misron of University Putra Malaysia (UPM) was invited to receive the certification and was officially appointed to the position of Shinshu University Collaborative Professor.
Shinshu University Collaborative Professor is a professor who conducts activities related to the promotion of international exchange between Shinshu University (SU) and higher educational institutions overseas in order to promote the internationalization of SU. University President will appoint it through recommendation from the Director of Global Education Center.
On July 24, "Shinshu University Satellite Office in UPM" was established as the first overseas base of SU, and since then, the dispatch of our students and exchange among researchers between both universities has been active. Professor Norhisam, who is a graduate of SU, continuingly provides great support for all collaborative activities between our universities.