International Conference "Textile Summit 2018" Held by the 7 Partner Universities in the field of Textile Engineering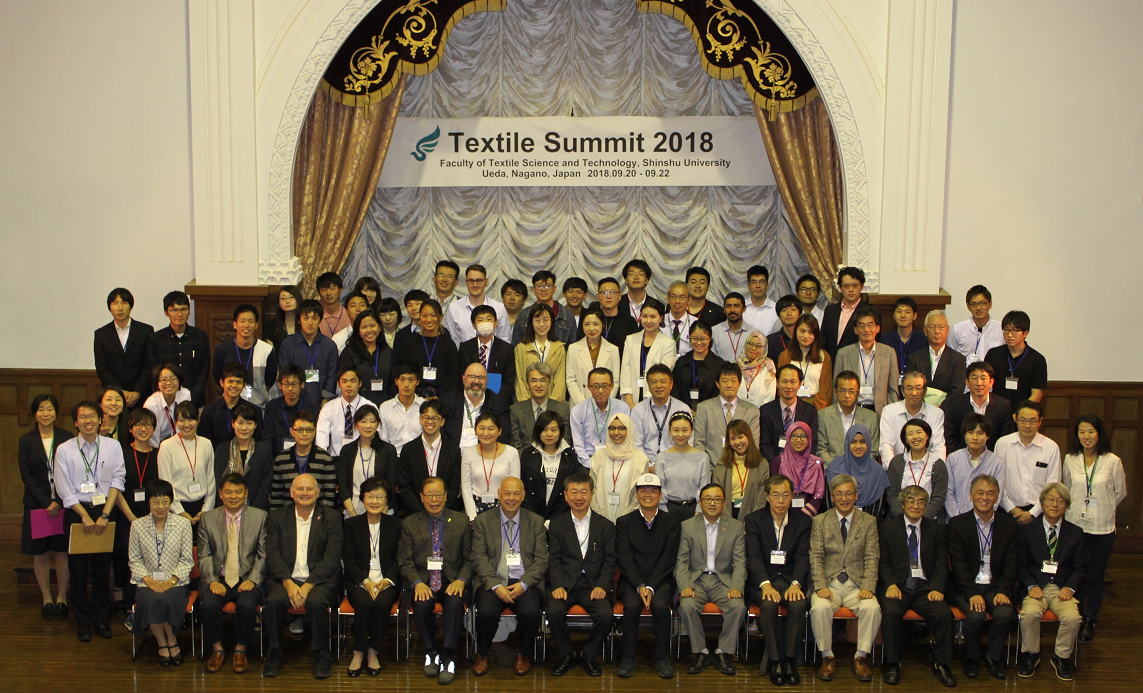 On September 20-22, 2018, the international conference "Textile Summit 2018" was held at Faculty of Textile Science and Technology, Shinshu University (Ueda campus), under the Global Partnership Agreement among the seven partner universities which have the world's best textile programs.
List of partner universities: Shinshu University (Faculty of Textile Science and Technology, Japan), University of Fukui (Faculty of Engineering, Japan), Kyoto Institute of Technology (Graduate School of Science and Technology, Japan), North Carolina State University (College of Textiles, USA), University of Manchester (School of Materials, UK), The University of Leeds (School of Design, UK), Hong Kong Polytechnic University (Institute of Textiles and Clothing, China).
About 100 faculty members and students participated from 7 universities (about 25 from abroad, 75 from domestic) to discuss about the latest research results in the field of textile engineering and also exchange information about educational activities for human capacities' development. The Workshop to discuss qualities and abilities needed for global leaders was hosted by graduate students of the Advanced Leading Graduate Program for Fiber Renaissance. The next summit will be held in U.K. after 2 or 3 years.