Fourth-year Faculty of Engineering Student Kelvin Lai Siong Ong Receives Best Presentation Award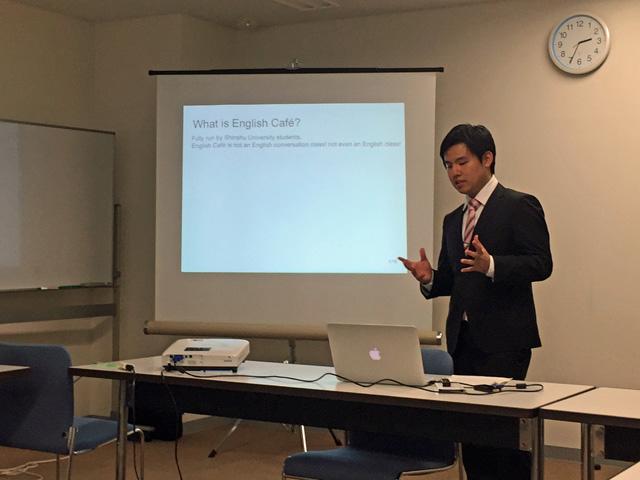 On July 31, 2016, a Malaysian student, Kelvin Lai Siong Ong (Department of Electrical and Electronic Engineering) received the Best Presentation Award for his presentation, "English Cafe: Open the Door to the World" at IEEE Professional Communication Technical Meeting in Tokyo.
English Cafe is a place where students discuss and exchange ideas with students from all over the world, motivating themselves to become global leaders someday. English Cafe is held every Friday during lunch hours at Faculty of Engineering, Shinshu University, fully run by students since December 2013, and is a predecessor of Tedx Shinshu University that started last year. Activities including 10 minute presentations and group discussions and debates followed by free-talk sessions encourage students to have their own opinions, to want to express their opinions, and to learn ways to express their opinions to people of diverse backgrounds. Out study shows that more than half of Engineering students who have studied and/or volunteered abroad over the last three years participated in English Cafe before and/or after going abroad. English Cafe is opening the doors for students to the world outside, and it is a place to further develop their communication skills gained overseas.
Contact Person: Associate Professor, International Student Advisor and Astrophysicist, Akimi FUJITA