2023/05/26
Shinshu University Special Talks: "The Careers of Athletes and their Connections with Local Communities"
A Conversation between Koji Murofushi, Nao Kodaira, and Masahiro Yuki
Nao Kodaira, a specially-appointed professor at Shinshu University, Masahiro Yuki, a professor at the Faculty of Education, Shinshu University, who has supported Kodaira's career as a coach for many years, and Koji Murofushi, commissioner of the Japan Sports Agency.
For this special feature of "Shindai NOW" (Shinshu University's public relations magazine) No.138, we invited these three representatives of the Japanese sports world to speak about learning in university, their careers and the roles of athletes in revitalizing local communities, all topics which should be of great interest not only to students but also to working people and senior citizens. (Recorded in November 2022)
Teaching the general education courses related to career development at Shinshu University
Koji Murofushi: When did you become a specially-appointed professor?
Nao Kodaira: In November 2022.
Murofushi: What kinds of classes are you going to be teaching?
Masahiro Yuki: She will be responsible for some of the general education courses related to career development for first-year university students.
Murofushi: Oh, that's great. I can't believe students will be taking classes directly from Ms. Kodaira. It looks like Shinshu University will have more students (laughs).
Kodaira: My experience has been completely different from that of Prof. Yuki and Dr. Murofushi, so I would like to learn from both of you.
─ ─ Ms. Kodaira and Dr. Murofushi, I believe you have met several times before. Is that right?
Kodaira: I have met him many times through Prof. Yuki.
Yuki: You came to the venue at the Sochi Olympics to cheer us on.
Murofushi: Oh, that's right.
Yuki: Nao missed winning a medal by seven-hundredths of a second that time.
Kodaira: It was a time when I was completely worn out and struggling.
Murofushi: That experience motivated you even more, leading you to your next gold medal.
Kodaira: Yes, that's right. I'm glad I was able to move beyond that.
Murofushi: I worked with Prof. Yuki on a symposium at the Japan Society of Physical Education, Health and Sport Sciences about ten years ago.
Yuki: At that time, we had dinner together on three consecutive nights.
Murofushi: I had heard about Prof. Yuki from my fellow researchers before that. When slap skates *1 came out, Prof. Yuki said this would surely lead to the setting of new records. And I heard how he had proven it scientifically.
Teaching is also learning. Considering a future career path while being an active athlete
─ ─ First, I would like to ask your thoughts on athletes and careers.
Murofushi: My career was primarily influenced by my father. He was a university professor, teaching classes and training in between, and was active until the age of 41. I also continued to compete until about the same age, and we share the same idea that it is important to be efficient when the time available is limited. Creating a sense of balance is only possible if you practice daily. I have always prioritized continuing to compete by putting myself in social situations, such as school or work, even if only for a short while.
Yuki: Although the level at which I have competed is different from that of Dr. Murofushi or Nao, I also have a little experience of competing at an international level. At that time, I had the idea of pursuing a 'dual career'. People often refer to athletes as having a 'second career', but I imagine them as being somewhat uncertain about their future. While competing in sporting events, they will also engage in other activities that might lead to a future career. This is what we mean by having a dual career. I originally wanted to be a researcher and realized that what was coming out of my research differed from common knowledge and the new Dutch theories*2 people were hearing about worldwide. With that knowledge, I have rapidly increased my competitiveness through self-coaching. Doing two things at the same time can have a mutually positive effect.
Kodaira: I had two dreams when I decided to go to Shinshu University. One was to become a schoolteacher, and the other was to become an Olympic athlete and play an active role in the world. My interest in learning has always been powerful, and when I saw Prof. Yuki teaching, I always thought that it would be ideal if I could become a teacher like him, even though I was an athlete. He would give the students a lot of stimulation and get them thinking for themselves. If I could become such an educator, it would enrich my life. I thought that I, too, could live my life receiving all kinds of inspiration from my students, so my closest role model is Prof. Yuki.
Murofushi: That's the best compliment you can receive as a coach. She said she wanted to be like you.
Yuki: Thank you (laughs).
Murofushi: There is a lot to learn from teaching. We can share what we have noticed and worked on with our peers to make things better. It's a relationship where we grow together. The beauty of sport is that you don't just give instructions from above and move like a robot; your body, mind, and spirit grow similarly.
Finding a way of life beyond winning and losing
─ ─ Athletes have various careers after retirement. What are your views on this?
Yuki: Olympic gold medalists Johann Olav Koss*3 and Eric Heiden*4 became doctors and are active in many fields. People who have once reached the zenith of one career can always succeed in other careers if they work hard at it.
Kodaira: When you live in the world of sport, you are very often evaluated on your performance or on the color of the medals you've won, but when you master a sport, you find you've arrived at a way of living beyond winning and losing. This is where you can give back to many people and be a source of courage for them. I want to have a nurturing role by engaging with a wide range of people without setting boundaries.
Murofushi: That's exactly right. Athletes don't just train their bodies. They face various barriers in terms of the records they want to break, and there are multiple obstacles in their way. But they have to overcome them one by one, clear them. Sport makes you grow as a person.
Expectations can produce a very supportive network of relationships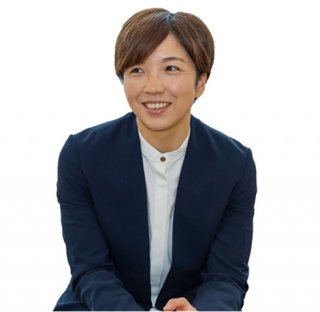 Nao KODAIRA

Aizawa Hospital

Specially-Appointed Professor, Organization for Education and Student Welfare, Shinshu University

Graduated from Shinshu University, Faculty of Education, Training Course for Lifetime Sports Directors in 2009. Set a world record in the women's 1000m at the ISU World Cup Speed Skating in Salt Lake City in December 2017. Won gold in the women's 500m and silver in the 1000m at the PyeongChang 2018 Winter Olympic Games. In October 2022, she won the women's 500m at the All Japan Single Distances Championships 2022 for the 13th time, her eighth consecutive victory and retired from speed skating. She has been in her current position in Shinshu University since November 2022.

─ ─ Is the presence of rivals also significant?
Kodaira: Because they are different from you, that person has something that you don't have. This is where respect is born. Through my rivals, I have acquired a broader perspective and a variety of viewpoints.
Yuki: When you realize that rivals are precious to one another as beings who help each other improve, the way you approach competition changes dramatically. Athletes who think they must drag their rivals down or kick them down to get to the top have stopped growing. Only when you have rivals can you compete at a high level. I would like everyone to compete from that perspective as a human being.
Murofushi: Yes, that's right. I am who I am because of the people around me who support me, so it is essential not to be selfish and to make sure everyone pushes me forward.
Kodaira: Athletes are often told that people have high expectations of them, but if my expectations for myself exceed those of others, then all expectations will become supportive. I can use them to my advantage. You can only aim high if you have the highest expectations of yourself first. And if you can build relationships which enable you to maintain that level of support within yourself, you can go for a positive outlook with everyone and make a powerful team. Those are important relationships and it's a great feeling to have that.
Murofushi: Becoming a top athlete is very challenging if you're doing the same things as other people. The world of international sporting competition is very hard to break into. You need to come up with your own way of doing things, really think about what you're doing and respect that. That's really important. Coaches don't just teach; they watch over their athletes and make corrections to the course they're on, even if they steer them a little in the wrong direction.
Yuki: That's exactly right. I often think about the relationship between independence and dependence. During the two years that Nao was in the Netherlands, she had to do everything on her own. She became independent and also someone I could talk to and consult. She really understands the relationship between independence and dependence, and will do well as a coach.
Kodaira: Before I went to the Netherlands, until around the time of the Sochi Olympics, I depended on Prof. Yuki. But when I put myself in an environment where I had to deal with things independently, I developed my own opinions. I realized that I could take control of my own life. I developed the courage to try first as well as the determination to make up my own mind.
Yuki: Her Japanese improved dramatically during her two years in the Netherlands!
Everyone: Laughter
Yuki: The expressions she was using became much more sophisticated.
Kodaira: I had few opportunities to talk to anyone in Japanese, so I had conversations with myself during training and on other occasions. My thinking developed a lot. Also, when I joined a professional team and saw an environment with excellent training equipment, I felt that what you can give is finite but that what you seek for yourself is infinite. The training facilities at Shinshu University don't have a lot of equipment because it is not a physical education department, so we had to work on our own. It was great for me to experience such a different environment.
Murofushi: So, you could train at the world's highest level. Every day you're made to be aware of the level you've reached and what it is that's lacking in your training. It was good to put yourself in a place where you had to beat the people around you to win a medal.
Kodaira: Yes, it was. When you travel somewhere to compete, you only see the other people for a few days but living together and sharing our everyday lives was a great experience. I realized that we all have problems and are all making the same effort.
Yuki: She says she has a 'Nao philosophy', I think she got a bird's eye view of life in the Netherlands. She said that her time there was the time that God gave her. That's why she realized everything would be just fine whether she had good or bad results. This is precisely the kind of self-affirmation that makes you feel confident and pushes you to go on. It completely changed how she looked in the race, how she recovered from accidents, and so on.
Kodaira: Since going to the Netherlands, I have been able to eat well before races.
Yuki: The 500m race at the PyeongChang Olympics started at 9.30 pm, but she ate a full dinner before that. I couldn't get through my own meal at all.
Kodaira: I ate a solid dinner of stone-baked bibimbap (laughs).
Murofushi: It is essential to prepare well for big races. If you are overly nervous, you won't be able to exert your strength. It's all about how to exercise your power on that day and at that moment. It's a combination of training, life, and everything else.
Choosing to enter Shinshu University, where Prof. Yuki teaches, and living and working in Nagano
─ ─ I would also like to ask about the relationship between athletes and the local community.
Kodaira: The Nagano Olympics in my hometown inspired me to pursue my dream. As a child, I was very moved when I saw the local people cheering for the Olympic athletes. That memory was so strong in my mind that I thought it would be great if I could work hard at sports in Nagano one day. As a result, I also chose Shinshu University and have been working in Nagano for a long time, but I've received so much support and warmth from many people.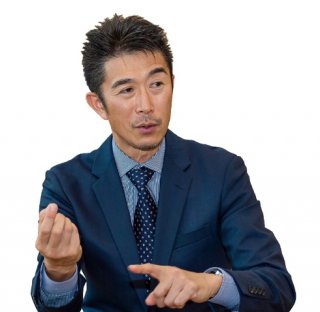 Masahiro YUKI

Professor, Faculty of Education, Shinshu University

Graduated from the Graduate School of Health and Sport Sciences, University of Tsukuba, in 1997 with a Ph.D. After working as a special coach for the Nagano 1998 Winter Olympic Games on the Japanese Olympic Committee, he became an assistant at the department of Health and Sport Sciences, University of Tsukuba, in 1998, and a lecturer and assistant professor at the Faculty of Education, Shinshu University, in 1999, before assuming his current position in 2009.
Murofushi: That's wonderful. We also work to incorporate sports into local community development and energize the city. We give the Secretary's Award to good practices, and we also visit towns selected by lot (laughs).
Kodaira: Is that right?
Murofushi: Last year, I visited Kitami City in Hokkaido, which was chosen in a draw. It's a curling town. I met people from Loco Solare, and there's also the Kitami Institute of Technology in the city, so I saw the cooperation between the local government and the university. From a municipal perspective, competitive and health-related sports are separated. However, it is essential to know about both to promote community health. It is not just about getting some exercise, but about the reasons why you're doing it and how much you have to do for it to be effective. I want to incorporate sports science findings into community development to prevent injury and illness while increasing this literacy in the community to enable people to exercise safely and with a sense of purpose.
Yuki: Just as the know-how developed in F1 cars can be applied to the cars we all drive, the technology of skating fast and flying high may also help people live more safely and comfortably by changing their perspective.
Murofushi: Yes, that's right. There is a wide range in sports, from competition to health promotion, so it is also essential for active athletes to contribute to the community. Athletes can use their experiences to give back to the sports world and society. It would be nice if we could create a cycle like this.
Becoming able to give support as well as receive it
─ ─ Ms. Kodaira, I hear that you are also actively involved in volunteer work in your hometown.
Kodaira: After becoming a gold medalist, I felt like I was living in a world that was difficult to live in. I was worried that I wouldn't be able to live a fulfilling life in the future. Just around that time, a typhoon disaster occurred in my home prefecture of Nagano. Witnessing the damage, I wanted to find a way to support people, so I volunteered on my own initiative. It turned out to be very easy to get involved in the community. I realized I could just be someone living in the community. I don't want to be treated any differently because I am a gold medalist. I want to live my life as a member of the community, interacting with lots of people. Being able to act as a volunteer has meant I feel much more fulfilled in my life today. I want to be someone who is not only cheered on by others, but also someone who cheers on others, and I want to give back to Nagano, even after I stop competing.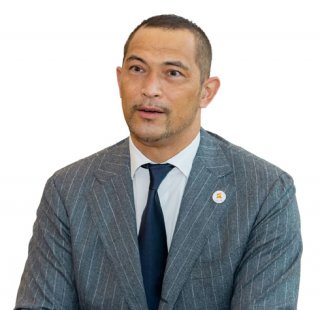 Koji MUROFUSHI

Commissioner of the Japan Sports Agency

Graduated from Chukyo University, Department of Sport and Physical Education in 1997, won gold at the Athens 2004 Summer Olympic Games, received a doctoral degree from the Graduate School of Health and Sport Sciences, Chukyo University in 2007, became a specially-appointed professor at Tokyo Medical and Dental University in 2014, and served as Sports Director on the Tokyo Organising Committee of the Olympic and Paralympic Games from 2014 to 2020, before assuming his current position in October 2020.
─ ─ What do you think about the relationship between children and sports in the region?
Yuki: Everyone coaching and mentoring in school sports understands this, but inevitably there is a loss of continuity created by the gap between junior high school and high school. At each stage, they have just three years to produce results. Moreover, the children are not yet fully developed. Local coaches have a challenging job.
Murofushi: If they only play at school and lose the first game in the third year of junior or senior high school, they may decide to quit at that stage. After that, they do nothing for almost a year and avoid physical exercise. As Prof. Yuki said, it's not good to be cut out of the loop, so it's crucial that club activities are transferred to the local community and that the local community takes them on.
Yuki: I think so too.
Murofushi: I would like universities to cooperate in coaching school sports club activities. Just meeting Nao would be a memory that stayed with school children for a lifetime, and having top athletes actually coaching children at that impressionable age will be the making of future top athletes. I want children to have a much broader range of experience.
Kodaira: I had the experience of watching Hiroyasu Shimizu up close when I was in elementary school, which made me feel the joy of gaining new knowledge. I would observe the atmosphere around him, what he would pay attention to when warming up, how many laps he did, and what routines he would go through before starting a race. I would watch him for a long time, and that became the starting point for me when I was in elementary school.
Murofushi: You watched him very carefully, even down to the smallest detail. I guess you were very interested.
Kodaira: Yes. Of course, I couldn't do that with my own body, so I thought about how I could get off to a quick start if it were me. I was exchanging ideas with my father, saying, "If I position my body like this, I think I can skate faster, so I'll try it." I feel like the times when I was able to think of ideas freely were the best times for me.
─ ─ You seemed to enjoy interacting with the children at the opening event for the NAO ice OVAL (November 23rd, 2022), which is named after you.
Kodaira: Yes, that's right. When interacting with children, I want to create a learning experience that doesn't interfere with their train of thought. It was great to see how the children, who hadn't yet been taught much, were taking everything in so quickly.
Yuki: There are many types of athlete. If I say something to this one athlete, they'll be able to use the advice and improve, but if I'm not more specific with another athlete, they won't be able to improve. As we introduce more instructors from the world beyond the schools, I hope we can create experiences that the children really find appealing.
─ ─ And sports can be done throughout a person's life, right?
Kodaira: That's exactly right. Even after retiring from active sports, I have continued to skate once a week in the early morning. There is an older man, over 80 years old, who studies our skating with his arms folded as he watches us skate (laughs). Skating can become a solid, lifelong sport.
Murofushi: That's fantastic. I want to work with athletes to create an environment where they can stay in condition and enjoy exercising throughout their lives.
─ ─ Thank you all for your valuable time.
Facilitator
Norio KAWASAKI
Advisor to the Public Relations of Shinshu University
Deputy Manager, Solution Design Department, the Asahi Shimbun Company
Joined the Asahi Shimbun Company in 2002. Since then, he has been involved in the advertising sales team and the editorial team, and moved to the current position in 2018. He has been an advisor to the Public Relations of Shinshu University since 2014.
* * *
*1 Slap skates: Skates with a structure that separates the heel from the blade. The blade is in contact with the ice longer, so the force is transmitted more efficiently. They were developed in the Netherlands and started to be used by athletes in the 1996 season.
*2 Dutch theories: This is a reference to a theory developed in the Netherlands concerning the mechanics of skating, and which claims that, since a skater can only push off in a direction perpendicular to the gliding direction of the skate, only the velocity component perpendicular to the centre-of-gravity velocity vector at the start of push-off in the horizontal plane produces acceleration.
*3 Johann Olaf Koss: Norwegian speed skater who won three gold medals at the 1994 Lillehammer Olympics. After retiring, he returned to study at the University of Oslo Faculty of Medicine. In addition to research, he also works for UNICEF and the World Health Organization.
*4 Eric Heiden: American speed skater, won five gold medals at the 1980 Lake Placid Olympics. After retiring, he returned to medical school and became an orthopedic surgeon, and he also competed in professional road racing as a cyclist.