Morinobu Endo: Pioneer of Carbon Nanotubes
- Featured Research Projects -
Synopsis:
Morinobu Endo: Pioneer of Carbon Nanotubes
---
Special Emeritus Professor Morinobu Endo may be one of the most well-known researchers from Shinshu University. He is known for his groundbreaking work on carbon fiber and carbon nanotubes. He elucidated the growth mechanism of carbon nanotubes with nanosized catalytic particle before the world became aware of its existence. His patented production process developed in the 1980s remains the best method for bulk production of carbon nanotubes. His discovery enabled rechargeable lithium-ion batteries to be charged and discharged over and over again, making the scalable development of mobile electronics.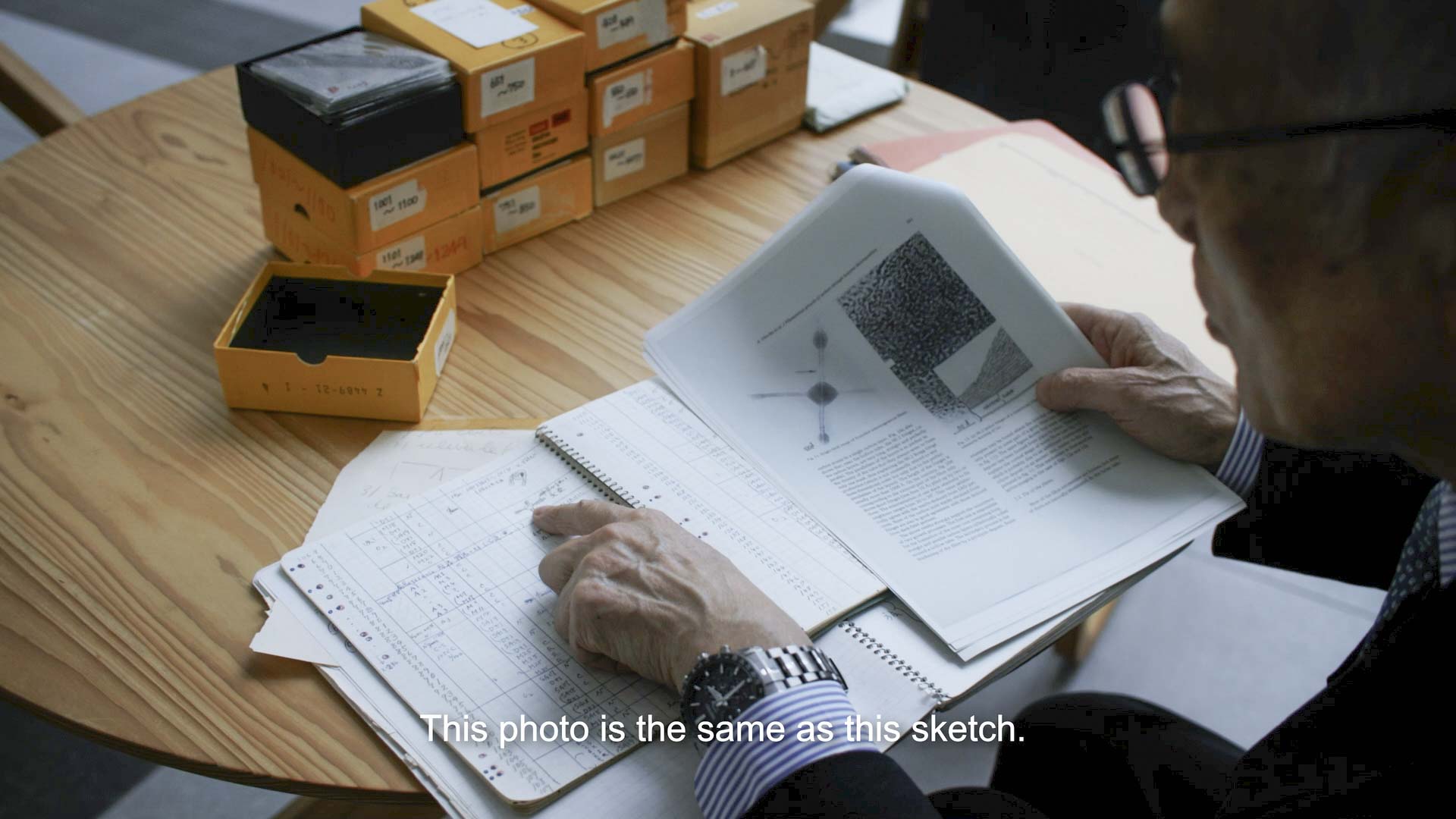 Reprinted from Journal of Crystal Growth, Vol 32, A. Oberlin, M. Endo and T. Koyama, Filamentous Growth of Carbon Through Benzene Decomposition, p.341, Copyright North-Holland Publishing Company (1976), with permission from Elsevier.
On December 23rd, 1974, his lab notes say, "great discovery!". Professor Endo traveled to France to work with Prof. Agnes Oberlin at CNRS in Orleans. While everyone was away during Christmas break, he spent all day and night in the lab trying to find how he was able to grow so many carbon fibers. Looking through the transmission electron microscopy (TEM) is looking at the world magnified 300,000 times. Trying to find the growth mechanism of the carbon fibers, he spent hours looking into the TEM as though trying to find a lost coin in a kilometers-long stretch of road. He finally spotted a small black ball at the end of the thin hollow core of the fibers!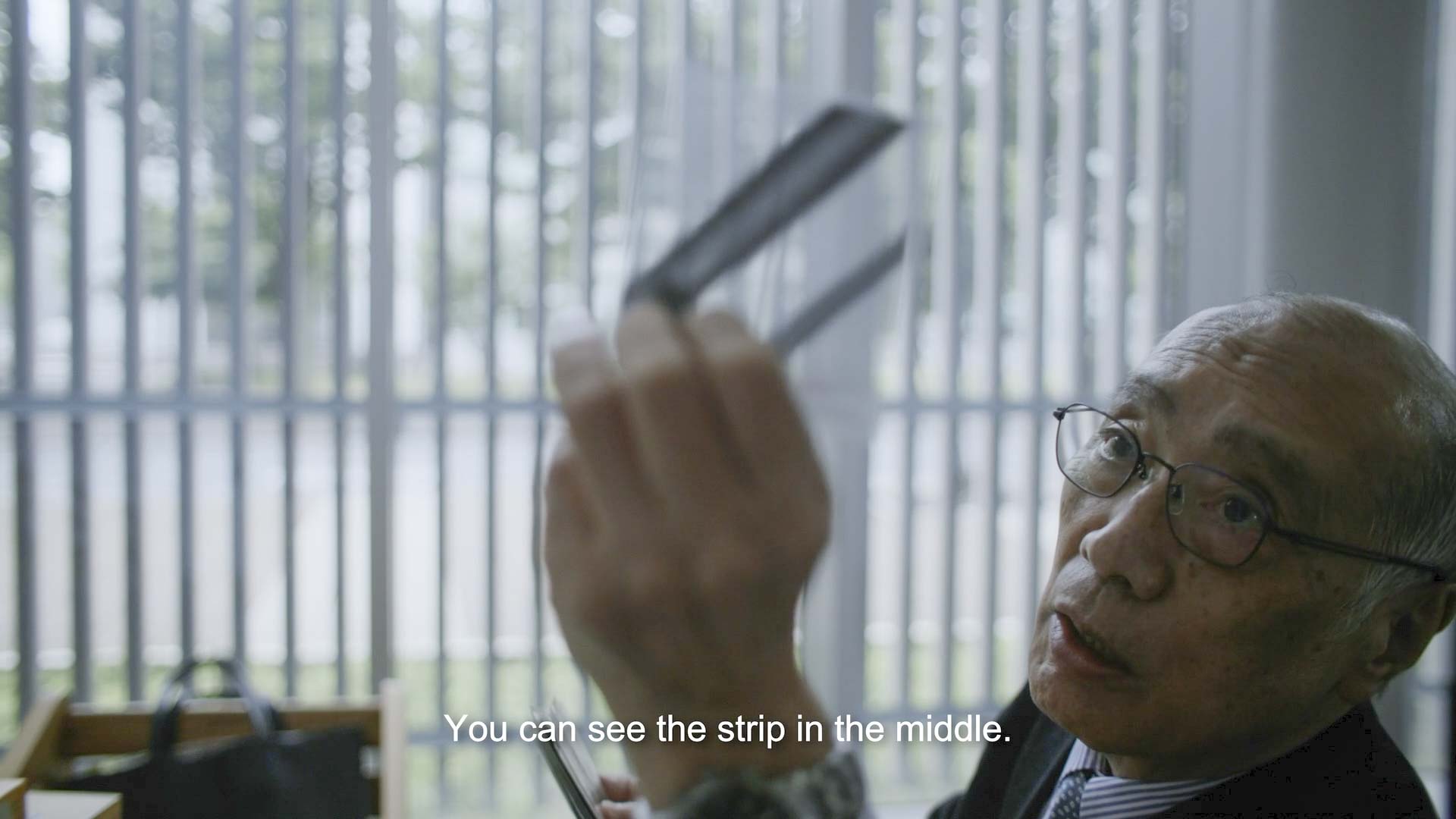 Professor Endo photographed carbon nanotubes with TEM published in the Journal of Crystal Growth in 1976 when he completed his Doctorat d'Universite d'Orleans, in France. In the paper, Filamentous growth of carbon through benzene decomposition the structure of various types of carbon nanotubes are described, photographed, and demonstrated in sketches showing the growth mechanism.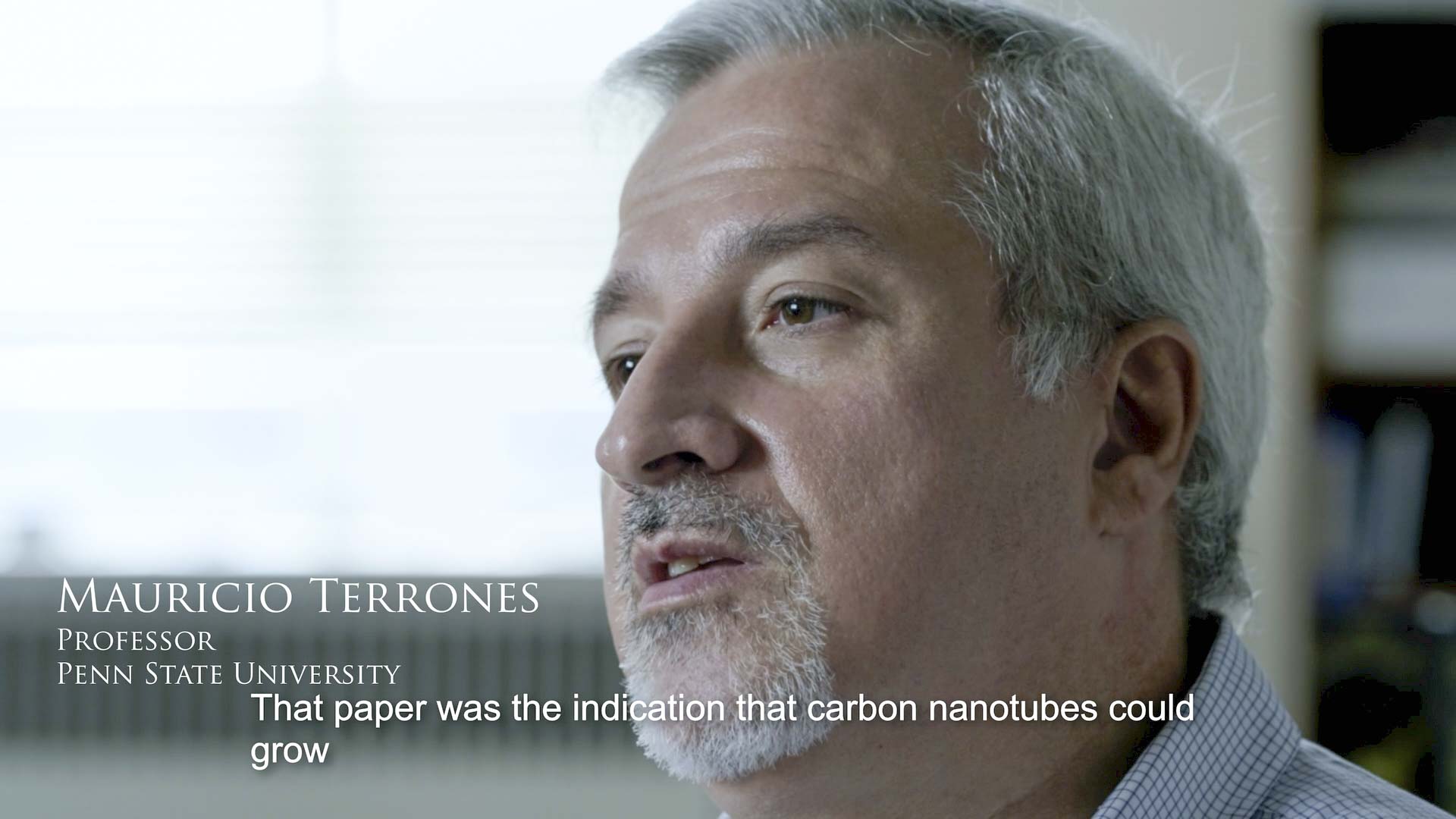 His friend, mentee, and frequent collaborator, Professor Mauricio Terrones of Penn State University discusses Professor Endo's work. Professor Terrones is the editor-in-chief of the journal Carbon 147. They met through an introduction by Dr. Harry Kroto, who was Prof. Terrones's Ph.D. supervisor at a carbon conference in the 1990s. Dr. Harry Kroto won the Nobel Prize in 1996 for his work on fullerenes. Prof. Terrones is a Specially Invited/ Distinguished Professor of Shinshu University, visiting twice a year for two weeks at the Research Institute for Supra-materials to instruct young researchers on nano-materials.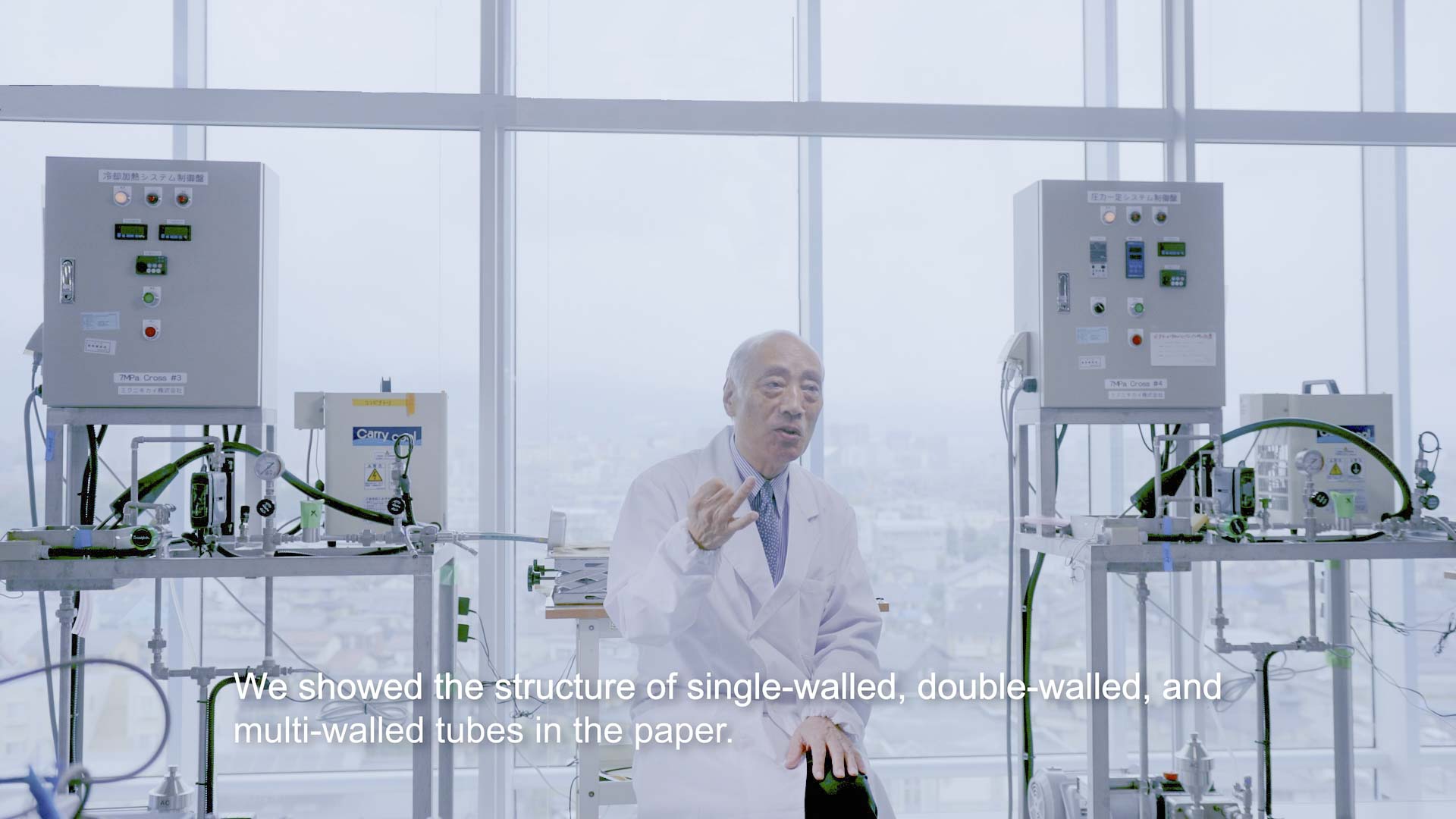 Professor Endo worked tirelessly to find the growth mechanism of carbon fiber and pushed the development and application of nanotubes in their many forms. The scientific community was not well aware of the significance of these methods until recently.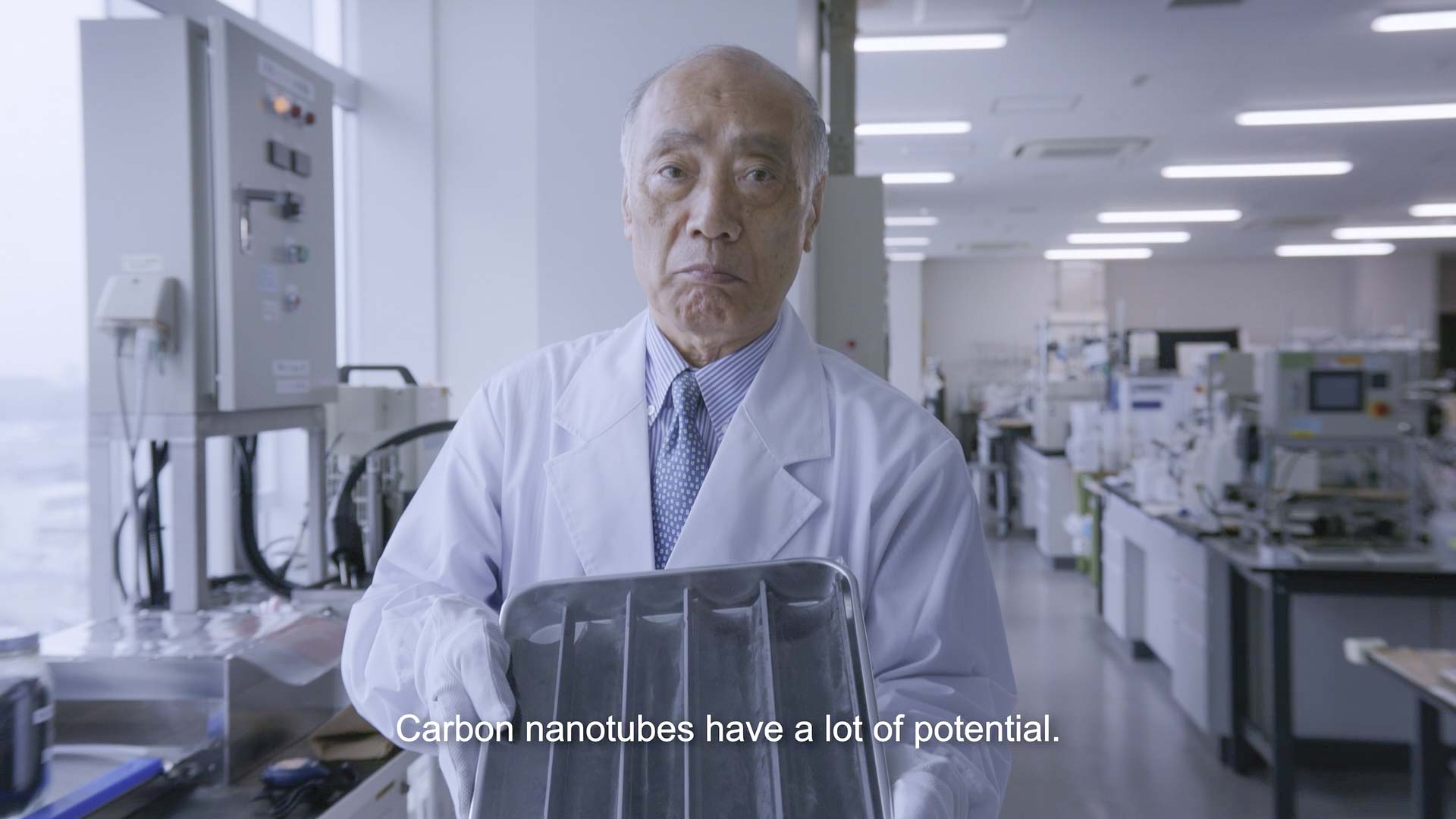 About ten years after, before 1987, Prof. Endo discovered that the tube grows even if the nanosized iron balls are floating in the reaction chamber. He clearly demonstrated two methods, to sow the catalyst on the substrate, and the other method to float the catalyst particles in the air. These methods were patented and published in the magazine CHEMTECH in 1988. The method discovered and perfected by Professor Endo is used for the mass production of carbon nanotubes.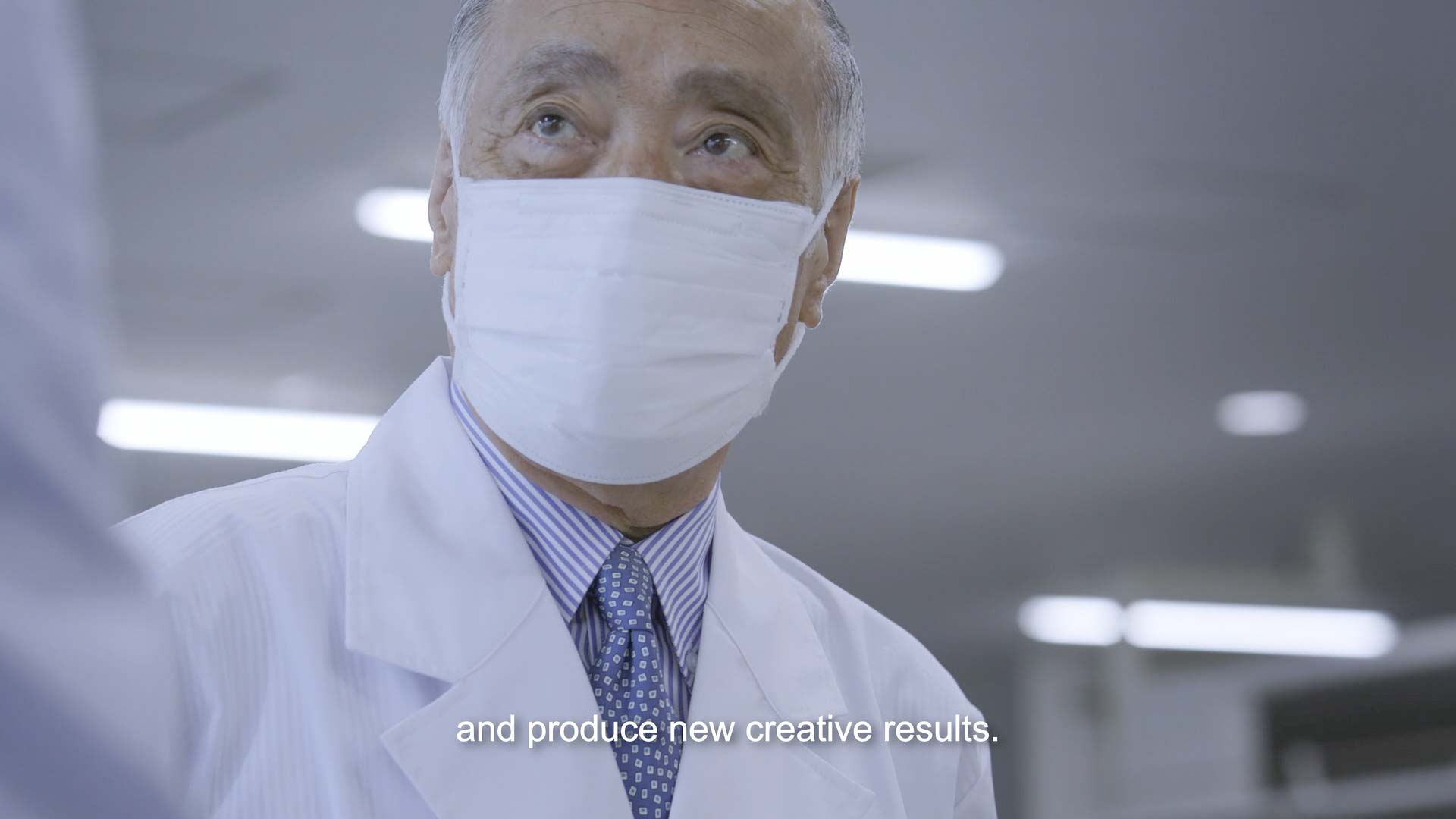 "Instead of being confined to a laboratory at the university, we should interact with people from all over the world. I think this is an important way to exchange ideas and produce new creative results. Carbon nanotubes have a lot of potential. I think there are still hidden potential applications. I will continue to work on ways to utilize this amazing and promising material."
More information/ From the cutting-room floor: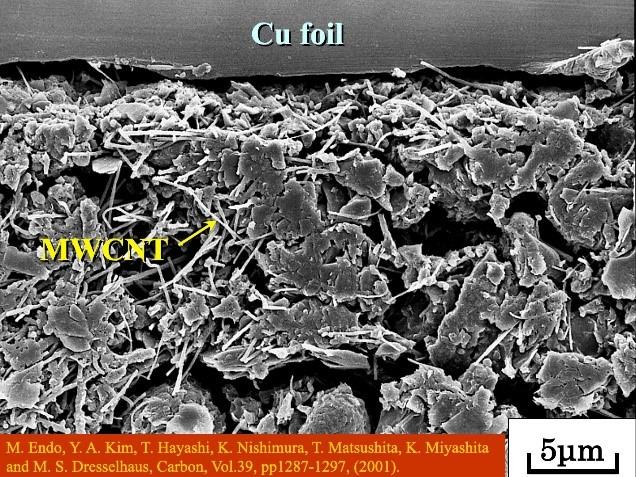 SEM picture of the carbon anode sheet containing multi-walled carbon nanotubes in a commercial lithium-ion secondary battery.
Carbon nanotubes are like rolled-up graphene or elongated fullerenes, both of which have won the Nobel Prize as nanocarbon materials with a wide array of potential uses. You can see a movie about the growth mechanism of carbon nanotube in this PPT. Professor Endo continues work on contributing to society with reverse osmosis membranes to desalinate and clean water by using such nanocarbon.
Chemtech
In this magazine, Chemtech, published by the American Chemical Society, Professor Endo explains his method for the production of carbon fibers which includes the choice method for growing nanotubes by iron catalyst.
Journal of Crystal Growth
Filamentous growth of carbon through benzene decomposition was co-authored by his mentors, Professor Agnes Oberlin of CNRS in Orleans, France, and Professor Tsuneo Koyama of Shinshu University. The paper was published in 1976 in the Journal of Crystal Growth.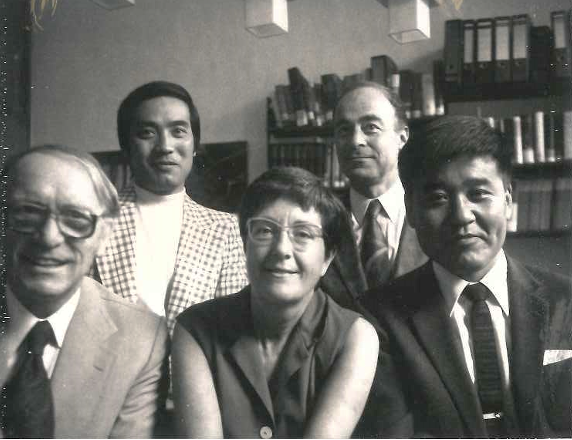 Professors Agnes Oberlin (center) and Endo (back left) were introduced by Professor Michio Inagaki (bottom right). Photo courtesy of Prof. Sylvie Bonnamy of CNRS Orleans.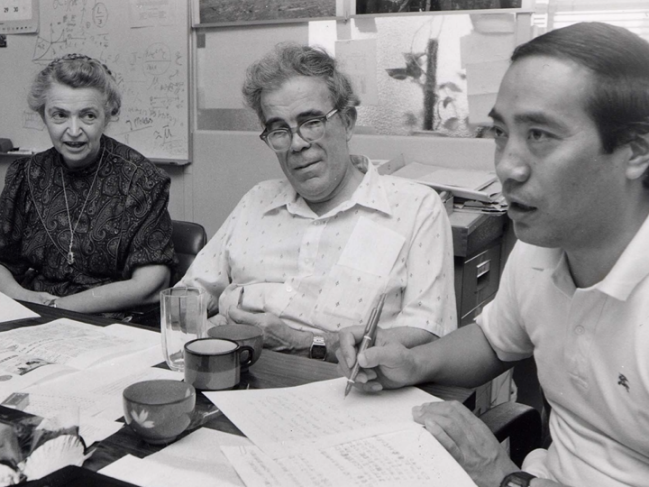 Discussions at the Endo Laboratory of the Faculty of Engineering, Shinshu University, 1985.
Professors Millie and Gene Dresselhaus visited Professor Endo at Shinshu University over the years. Their collaborations led to the publications of multiple research papers on carbon nanotubes and their use in industry.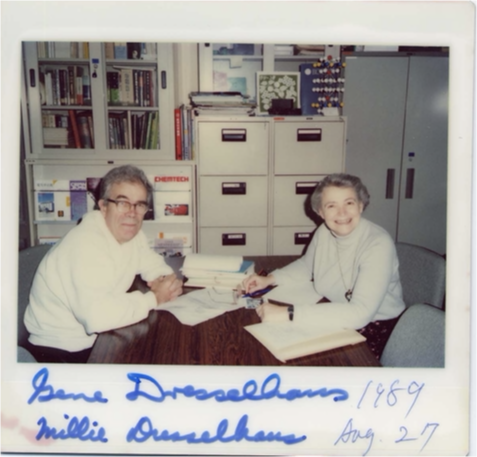 Special Emeritus Professor Morinobu Endo continues to elucidate the mechanism of nanomaterials with basic research and always carries his projects through with the implementation of practical use in society. In August 1989, Institute professor M. S. Dresselhaus and Dr. G. Dresselhaus (MIT) visited Endo's lab. for collaboration. In the bookshelf the Chemtech journal is seen.
Chemtech The Innovator's Magazine, Sept, M. Endo, Grow carbon fibers in the vapor phase, Copyright American Chemical Society (1988), with permission from ACS.
Journal of Crystal Growth, Vol 32, A. Oberlin, M. Endo and T. Koyama, Filamentous Growth of Carbon Through Benzene Decomposition, Copyright North-Holland Publishing Company (1976), with permission from Elsevier.
Elsevier: https://www.sciencedirect.com/journal/journal-of-crystal-growth