2019.10.08
10/15 (Tue) Japanese-German Symposium on the Implementation of AI and IoT Technologies in Industry ~ Towards the creation of a Japanese-German collaborative network ~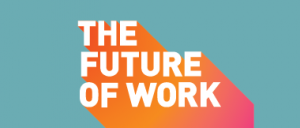 Shinshu University will host the "Japanese-German Symposium on the Implementation of AI and IoT Technologies in Industry: Towards the creation of a Japanese-German collaborative network" on October 15th (Tue) at the Nagano (Engineering) Campus Aqua Innovation Center (AICS).
This symposium is a joint undertaking of the "GRANITE Project" (part of the "The Future of Work" project), promoted by the German Federal Ministry of Education and Research and partnered by Shinshu University in Japan. The aim is to create a network between Nagano Prefecture and Germany. One of the main players is the German Fraunhofer Institute for Applied Information Technology FIT, a leader in digitization, Industry 4.0 projects and IoT solutions.
Fraunhofer FIT will introduce ready-to-implement technologies, present practical examples from German industry, engage in a panel discussion, and also attend the networking reception. The symposium will provide participants with an opportunity to exchange information and to explore the possibility of future collaboration.
We look forward to welcoming participants from business and administration, and also people working in education and research.
Information flyer
(updated October 2, PDF · 686KB)
[Date / Time] October 15, 2019 (Tue) 13:00-19:30
(Networking Reception from 17:30-19:30)
[Location] Shinshu University Nagano (Engineering) Campus International Science Innovation Center (AICS) 2F (4-17-1 Wakasato, Nagano 380-8553, Japan)
[Language] English (some interpretation available)
[How to apply] Apply through
this form
.
[Application deadline] Thursday, October 10
[Participation fee] Free
[Contact] granite_coordination@shinshu-u.ac.jp (Globalization Promotion Center)
[Organizer] Shinshu University
[Co-host] Fraunhofer Institute FIT, LYO Group International
[Support] Nagano Prefecture