Tsunehide Chino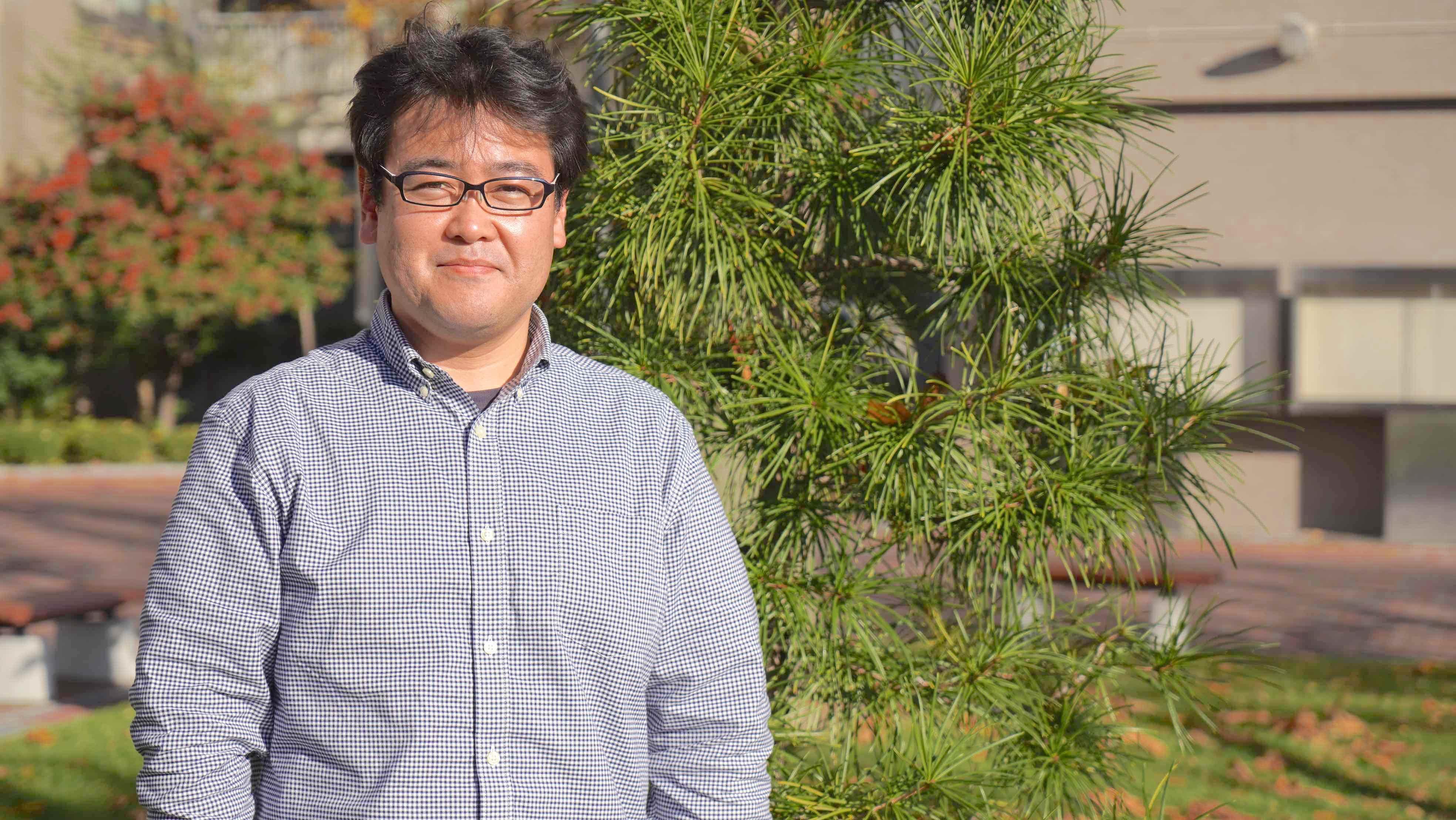 What do you research?
My major is environmental sociology, which studies environmental problems from a sociological perspective. When it comes to environmental problems, there are many science and engineering researchers, but environmental problems are closely related to our lifestyle and society. For example, 100 years ago, most houses in Shinshu used firewood to cook food, but today, people do not live like that. Almost all houses use gas or electricity and to cook food, to get hot water. It's very convenient, but as a result of the increased gas and electricity use, we have been experiencing climate change issues and the destruction of nature due to dam development. In short, environmental problems are forcing us to reflect on the state of our human society.
Sociology is the science of elucidating the mechanisms by which these societies have been formed and operate, through social research. Although there are many environmental problems, I mainly study energy and the sustainable use of forests through research in various areas. Fieldwork is the most important activity in my research. I continue to conduct long-term surveys in the field, interviewing local residents, government officials, companies, and others. Sometimes we conduct large-scale questionnaires surveys to gain a quantitative understanding of people's attitudes and ideas.
Fields I have been involved with for a long time are Minakami Town in Gunma Prefecture and Rokkasho Village in Aomori Prefecture. In Minakami Town, I led a project to promote sustainable forest use with the participation of local residents while conserving the biodiversity of national forests. It has been nearly 20 years since I started this unusual style of research in which researchers actively involved in the community. It has also been almost 20 years of conducting research in Rokkasho Village. Rokkasho Village is the location of many nuclear power-related facilities and wind power generation facilities, so it is a site of important issues that are at the focus of Japan's energy policy. I have been tracking changes in the lifestyle and economic structure of the residents here. Of course, I am also working on several research projects in Nagano Prefecture. The research is aimed at promoting the introduction of community-based renewable energy and rebuilding the relationship between people and Satoyama landscape.
Why did you become a researcher?
Although I am from Tokyo, my father is from Suwa City, Nagano Prefecture, and I spent a lot of time in the nature of Shinshu, including the Kirigamine Mountains since I was a child. The Earth Summit was held in Brazil when I was in junior high school and I had opportunities to spend time abroad, and came to believe that environmental problems are an important issue. When I was a sophomore in high school, I happened to read a book written by my university's teacher, Professor Harutoshi Funabashi (Hosei University), titled "Shinkansen (bullet train) Pollution," and I decided to study environmental sociology. I entered Hosei University and joined Professor Funabashi's research group.
When I decided to become a researcher, I wanted to become a researcher who could be useful in solving real-world problems. So, I began working as a sort of intern at the office of The Nature Conservation Society of Japan, NACS-J, during my time as an undergraduate student.
I became an employee of NACS-J when I entered the master's program of the graduate school, and I worked 9 years as an employee of the NGO until I completed my PhD program and was hired by a university, during which I worked on problems in various places negotiating with local agencies and attending international conferences while continuing research at graduate school.
What is the most enjoyable or rewarding aspect of your research?
Our laboratory receives many requests for advice from residents, governments, and companies that are facing environmental issues and a need for community revitalization. First of all, I find it rewarding when I feel that my knowledge and expertise as a sociologist and the know-how for problem-solving are relied upon by all these people and organizations. Nevertheless, solving local problems often takes a long time, from appropriately analyzing the current situation to setting goals, and from building a project to implementing it. Often there are no immediate results, and it is necessary to be patient with local residents. Every time we take a step forward, we feel a sense of satisfaction as we work on a project together.
Purely from the point of view of a sociologist, I've interviewed hundreds of people (maybe more than 1,000 by now). There is a sense of nervousness when I am asking questions as an interviewer, but when it is over, when I receive a response from the people surveyed who say, "I was able to sort out my thoughts clearly through being interviewed. It was a good opportunity for me," which is a very satisfying experience.
What goals are you currently working toward?
Many countries have set goals to reduce carbon dioxide emissions to virtually zero by 2050. Last year, the governor of Nagano Prefecture became the first prefecture in Japan to declare its commitment to zero carbon emissions. The Japanese government will soon set a similar goal. As a community-based sociologist, I believe that we need to support local efforts widely to achieve a sustainable society. My immediate goal is to create one model case study for this purpose as soon as possible.
Could you share three of your favorite work tools, items, books, or purchases from your conference destination?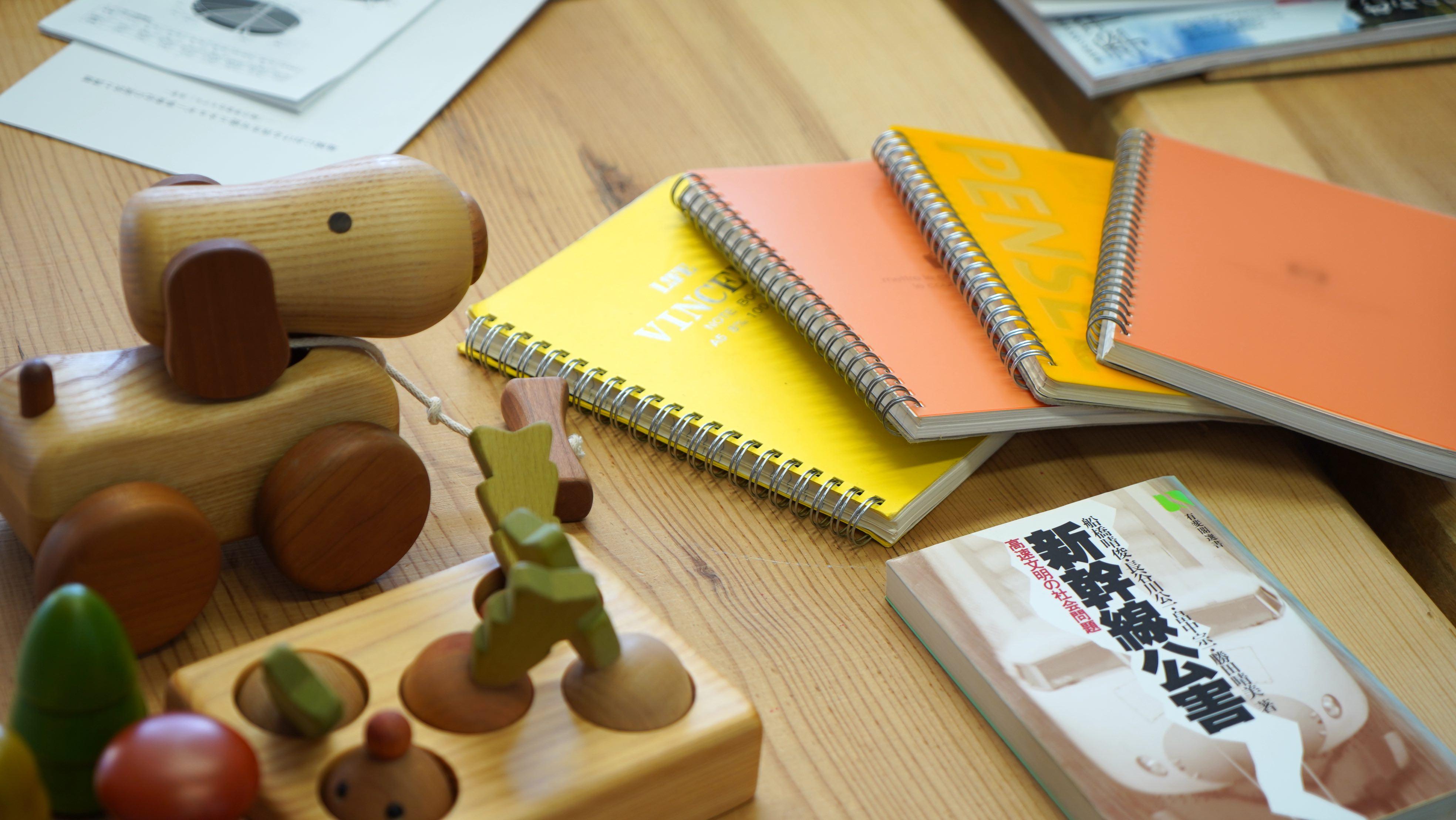 A notebook is a necessity. I cannot conduct interviews without it. I use several books at the same time for different research topics and regions. I have a bit of an obsession, and if I can find a notebook that has a hardcover, a foldable ring notebook, yellow or orange that can be easily found if it is dropped in the field, I will buy it in bulk at the store if it meets these requirements.
Wooden toys. In order to increase the use of domestic lumber products, we support local government projects that give newborn babies locally made wooden toys as gifts and also make them the subject of our research. The lab is lined with wooden toys from different regions. As I am a father of two boys, 8 and 5 years old, so I often play with them when they visit my office.
The book that became my starting point as an environmental sociologist is Professor Emeritus Funabashi Harutoshi's "Shinkansen (bullet train) Pollution". He passed away suddenly in 2014. I have inherited his research mission and continue to work towards it.
For more information on Associate Professor Chino: