Location, Collection and Inspection of Plant Genetic Resources in Nepal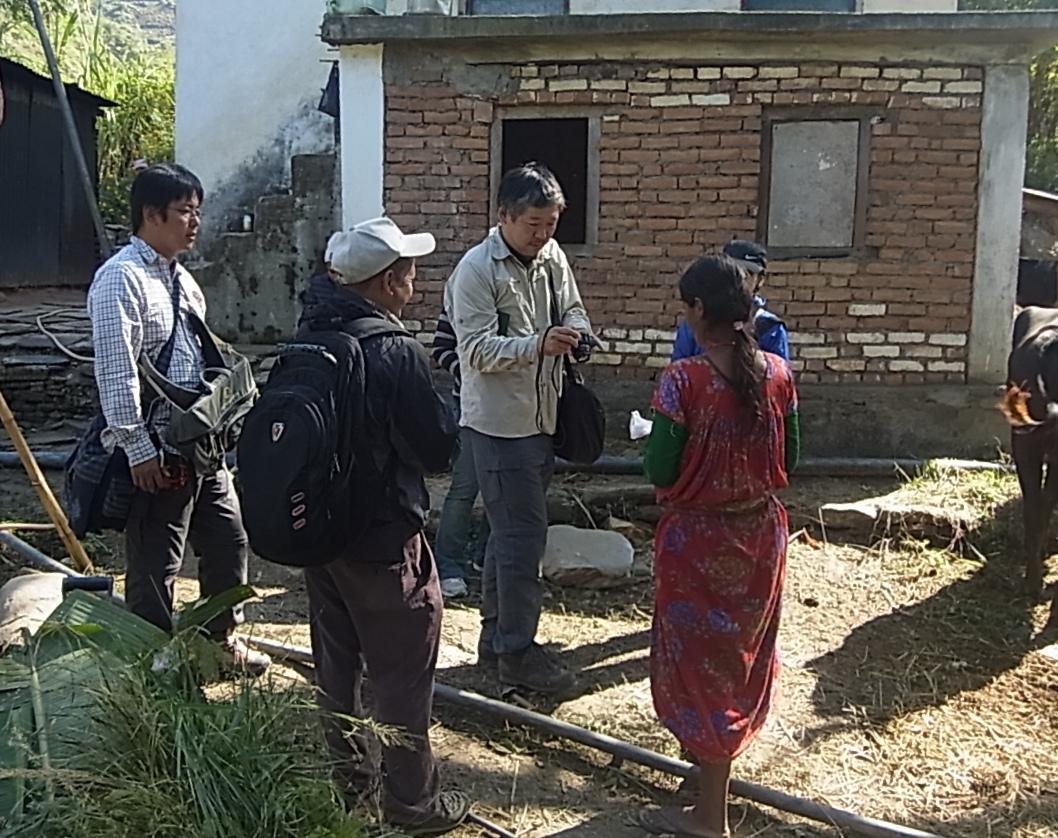 The Shinshu University Faculty of Agriculture, which has been contracted by the Japanese Ministry of Agriculture, Forestry and Fisheries (MAFF) to take part in the Plant Genetic Resources in Asia (PGRAsia) project, is currently participating in efforts to locate and assess genetic resources throughout Asia.
From October 26 to November 13, 2016, Assistant Professor Kazuhiro Nemoto and Associate Professor Ken-ichi Matsushima of the Faculty of Agriculture's Plant Resource Science Course searched out, gathered and inspected plant genetic resources in Nepal's western Karnali Zone, far-western Mahakali Zone, and Seti Zone as part of project efforts. "
The Faculty is carrying out these activities based on a partnership agreement signed with the National Agriculture Genetic Resources Center (Genebank), which is part of the Nepal Agricultural Research Council (NARC). In addition to the Faculty, other participating organizations from Japan include the National Agriculture and Food Research Organization (NARO) Institute of Vegetable and Tea Science (NIVTS), the NARO Genetic Resources Center (NGRC), the Ibaraki Agricultural Center Plant Biotechnology Institute, and others.
These research efforts have resulted in the collection of plant genetic resources for Capsicum annuum, Amaranthus and others, for a total of approximately 220 different genetic lines.
Next fiscal year, the Faculty and Nepal's Genebank will carry out growing tests using these plant genetic resources, evaluate the results, carry out breeding, and preserve seed samples in Japan and at the Genebank."
Furthermore, the genetic resource seeds will be used in selective breeding experiments and various other research endeavors.