Message from the Director of Shinshu University Center for Global Education and Collaboration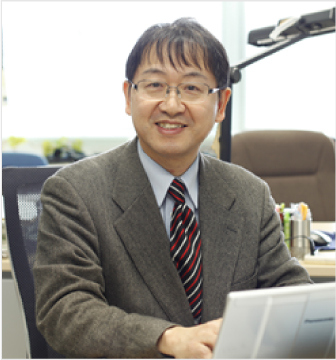 My name is Kiyoshi Tanaka, and I am the director of Shinshu University Center for Global Education and Collaboration. I would like to make a few brief remarks as the representative of this center. Shinshu University reorganized its global Education Center, rebranding it as Shinshu University Center for Global Education and Collaboration. The reasoning behind this change was to increase the university's international presence, as well as respond to the challenges of our increasingly globalized world. This center will serve as a core organization which intersects and brings all sectors of the university together through a global perspective, acting as a driving force for the globalization of Shinshu University's education and research in collaboration with overseas institutions. In order to achieve this, in addition to our previous work as the International Center, global Education Center, we will be carrying out our operations in accordance with the following three main principles: 1. Promotion and enticement of global education; 2. Increase the number of admissions for regular international students; and 3. Increase participation in overseas study and research among university members.
I will begin by addressing all those motivated young people around the world who have an interest in Japan and would like to come and study here. Shinshu University is located in Nagano Prefecture, situated roughly in the center of Japan. This region is home to the magnificent Japan Alps mountain range, and is blessed with many places of outstanding natural beauty. From camping and hiking to trekking, skiing and snowboarding, visitors flock to this area in droves to experience everything it has to offer. In addition, the area is blessed with a rich array of traditional culture that gives a sense of Japan's history, including Matsumoto Castle, Zenko-ji Temple and Suwa Grand Shrine. Shinshu University consists of 5 campuses in 4 areas within Nagano Prefecture - Matsumoto, Nagano (2 campuses), Ina and Ueda - and contains the following 8 faculties: Faculty of Arts, Faculty of Education, Faculty of Economics, Faculty of Science, Faculty of Medicine, Faculty of Engineering, Faculty of Agriculture and Faculty of Textile Science and Technology. Furthermore, the university maintains a transdisciplinary research group consisting of 5 graduate schools that form the basis of these facultiesalong with the Interdisciolinary Cluster for Cutting Edge Research consisting of 5 .
Together, these institutions are involved in a number of world-class research initiatives that are at the forefront of their fields. With beautiful natural surroundings and plentiful opportunities to experience Japanese culture firsthand, I invite you to come and study or conduct research at Shinshu University. During your time here, I believe that you will discover and learn various things that will exceed your expectations.

Next, I will address those students who have already decided to come and study at Shinshu University. Major developments in transportation and information communication systems have ushered in an era in which it is now possible to obtain information on and to travel to almost all places on Earth in an instant. Our world is becoming increasingly borderless, with people from various countries and cultures communicating with each other and living and working together. After graduation, you will definitely face numerous difficulties and challenges in the global community. At such times, you will need to solve the problems by understanding the issues at hand from wide-ranging perspectives, analyzing and making judgements on the issue accurately, and formulating and implementing the solutions persistently. I hope that you will gain the necessary knowledge and experience to assist you in the future during your time at university. At Shinshu University Center for Global Education and Collaboration, we aim to provide active support in helping you to achieve these goals. The center along with the various faculties and graduate schools provide a range of short term training programs, including language training, cultural training, study abroad programs, internships at overseas businesses and volunteer programs. In addition, these short term training programs can serve as a stepping stone to long term overseas exchange and research programs. I hope that you make full use of these opportunities for your personal growth as a globally-minded individual.

I will conclude by stating my belief that international exchanges are built from relationships of trust. If we are to work and live with people with different languages, cultures, foods and customs, it is important to develop a mindset of mutual respect and care in which we strive to help each other develop. I hope that you will establish and develop such a mindset during your time at university. Over the course of my career, I have provided guidance to countless international students in my laboratory and have been involved in many different international joint research projects. Through joint studies and researches, I firmly believe we have attain countless achievements which would have been impossible to accomplish by myself, or without the strong bonds of trust between us. Together, I hope we can continue expanding these bonds of trust throughout Shinshu University.
Organization
Shinshu University Center for Global Education and Collaboration (formerly the Global Education Center) was established in April 2019 with the aim of strengthening academic exchange and initiating international public relations activities.
The primary role of the GEC is to promote global education. It encourages Japanese students to study overseas and provides support for international students studying at the University, including the provision of Japanese language classes. Besides playing a general coordinating role in the planning and promotion of globalization throughout the University, the Center also makes an important contribution to globalization and international cooperation at a regional level.
Location
3-1-1, Asahi, Matsumoto City 390-8621
Shinshu University Center for Global Education and Collaboration
Contact
Opening hours
Open:Monday to Friday 8:30 - 17:15