国際交流・留学
2022 German student: clinical training at Shinshu U Dept of Surgery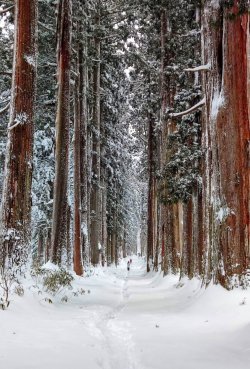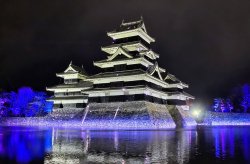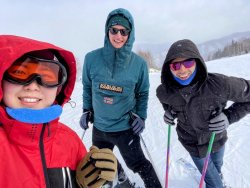 Name: Klaas Bahnsen
Home institution:TU Dresden
Year of university: 6th year
Period:21/11/2022 - 12/03/2023
Training: Clinical training


1.What made you come train at Shinshu University School of Medicine and how did you find the School throughout your stay? Please also mention your host department/lab.
I learned about Shinshu University School of Medicine through my home university's clinical exchange program, and I deeply enjoyed my time there. During my time in Matsumoto, I had the privilege of working in the Department of Gastroenterological, Transplantation, and Pediatric Surgery under the supervision of Prof. Soejima.

2.Please describe your training at host department/lab.
The team in the department was very supportive, and I was fortunate to work alongside Japanese colleagues who exemplified the strong work ethic of Japan. Despite their demanding schedules, they were always available to address my questions and made me feel like an integral part of the team.

3.What are your memorable experiences at Shinshu University and Japan?
One of the highlights of my stay was witnessing the illumination of Matsumoto Castle during the winter nights. Personally, I took great pleasure in taking advantage of the proximity to the Japanese Alps and indulging in activities like hiking and skiing during the weekends. In addition to Matsumoto, I had the privilege of experiencing various parts of Japan during my stay. From exploring the Nagano prefecture to immersing myself in the bustling metropolis of Tokyo, Japan offers a multitude of fascinating destinations for weekend trips.

4.How do you think you can apply your training/experiences gained at Shinshu to your future career?
My surgical training exposed me to a wide range of procedures, allowing me to actively engage in patient care. This hands-on experience deepened my understanding of surgical interventions and patient management.

5.Advice to those who are interested in studying at Shinshu University
While having many similarities between the healthcare systems in Germany and Japan, I found the differences particularly intriguing. Exploring these variations firsthand was an enlightening aspect of my experience, and I highly encourage others to seize this opportunity for themselves. If you decide to embark on this journey, I am confident that your time at Shinshu University will be equally transformative and special.

6.Message to Shinshu University School of Medicine
My training proved to be an invaluable experience, contributing significantly to both my personal and professional growth. I would like to extend my deepest appreciation to everyone involved for their unwavering support and dedication.