IFES Professors Receive the ISC 2016 Outstanding Presentation Award
Division of Frontier Fibers
2016.09.08
IFES Professors Receive the ISC 2016 Outstanding Presentation Award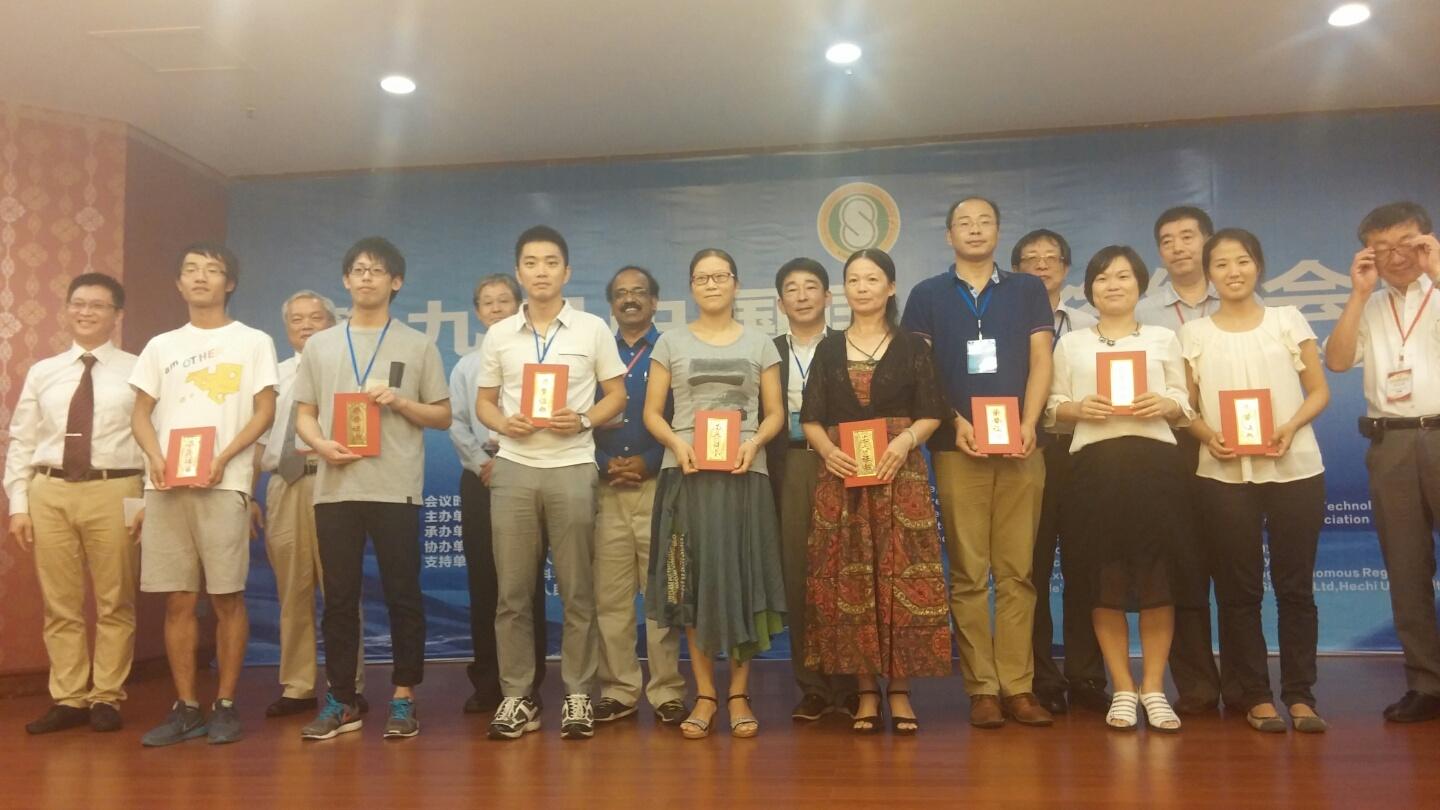 The 9th International Silk Conference (ISC 2016) was held in China for three days from September 8 to 10, 2016.
The theme this year was "Innovation and Cooperation, Boosting Silk."
During At the conference, Associate Professor Kim Ick Soo KIM, Distinguished Visiting Professor Seung Soon IM, and Specially Appointed Assistant Professor Hoik LeeLEE of the Shinshu University Interdisciplinary Cluster for Cutting Edge Research (ICCER) Institute for Fiber Engineering's Division of Frontier Fibers presented their paper, Biobased Thermal Resistance and High Tensile Strength Terpolyester Nanofiber: Fabrication and Characterization, and were honored with the Outstanding Presentation Award for their efforts.