International Mountain Cooperation Laboratory
Researchers List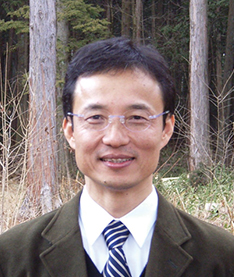 Academic Assembly Professor (Institute of Agriculture), Ph. D. in Agriculture
Masato Katoh
Career

1983 Graduated in Forestry, Graduate School of Agricultural Research, Utsunomiya University
Researcher at Hokkaido Forestry Research Institute
1995 Head of Resource Analysis Section, Hokkaido Forestry Research Institute
1996 Awarded Ph. D. in Agriculture, Research Faculty of Agriculture, Hokkaido University
2002 Associate Professor, Faculty of Agriculture, Shinshu University
2005 Professor, Faculty of Agriculture, Shinshu University
2009 Director of Education and Research Center of Alpine Field Science, Shinshu University
2014 Director of the Institute of Mountain Science, Interdisciplinary Cluster for Cutting Edge Research, Shinshu University
Research Field

Forest survey, Forestry planning, Forest information, Remote sensing and GIS
Research Theme

With forest survey, forest measurement, forestry planning, Remote sensing and GIS
(1) Analysis of the forest structure by survey
(2) Forest resource management using Remote sensing and GIS
(3) Interdisciplinary joint research with abroad and Japan researcher
Message

The International Mountain Cooperation Laboratory carries out joint research in mountain science in collaboration with researchers in universities and research institutes both within Japan and overseas, forming an international network. Academic exchange agreements have been concluded with overseas universities and research institutes, so that post-doctorate and graduate school students can participate in international joint research, thereby nurturing young researchers that can be globally active.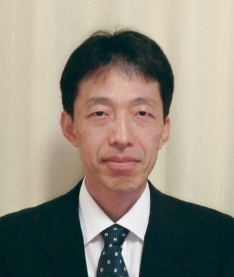 Academic Assembly Associate Professor (Institute of Science), Ph. D. in Pharmacy
Yuichi Miyabara
Research Field

Environmental Chemistry
Research Theme

Impacts of environmental fluctuation on water quality at mountainous area, especially at Lake Suwa and Chikuma River.
Determination of chemical composition of suspended particulate matter which are transported long distance and may have harmful effects.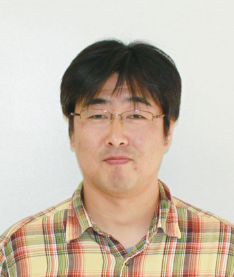 Academic Assembly Associate Professor (Institute of Agriculture), Ph. D. in Agriculture
Koh Yasue
Koh Yasue
Research Field

Dendrochronology, Wood anatomy
Research Theme

1)Evaluation of changes in radial growth caused by climate change.
2) Clarification in mechanisms of tree radial growth.
3) Reconstruction of past climate change