Department of Forest Resource
The Department of Forest Resource aims to contribute to manage and utilize forest resources that are necessary for sustainable development of the mountainous community. We focus on assessment of effects of climate on forest and its ecology, understanding and prediction of forest resources including food and development on sustainable utilization technologies.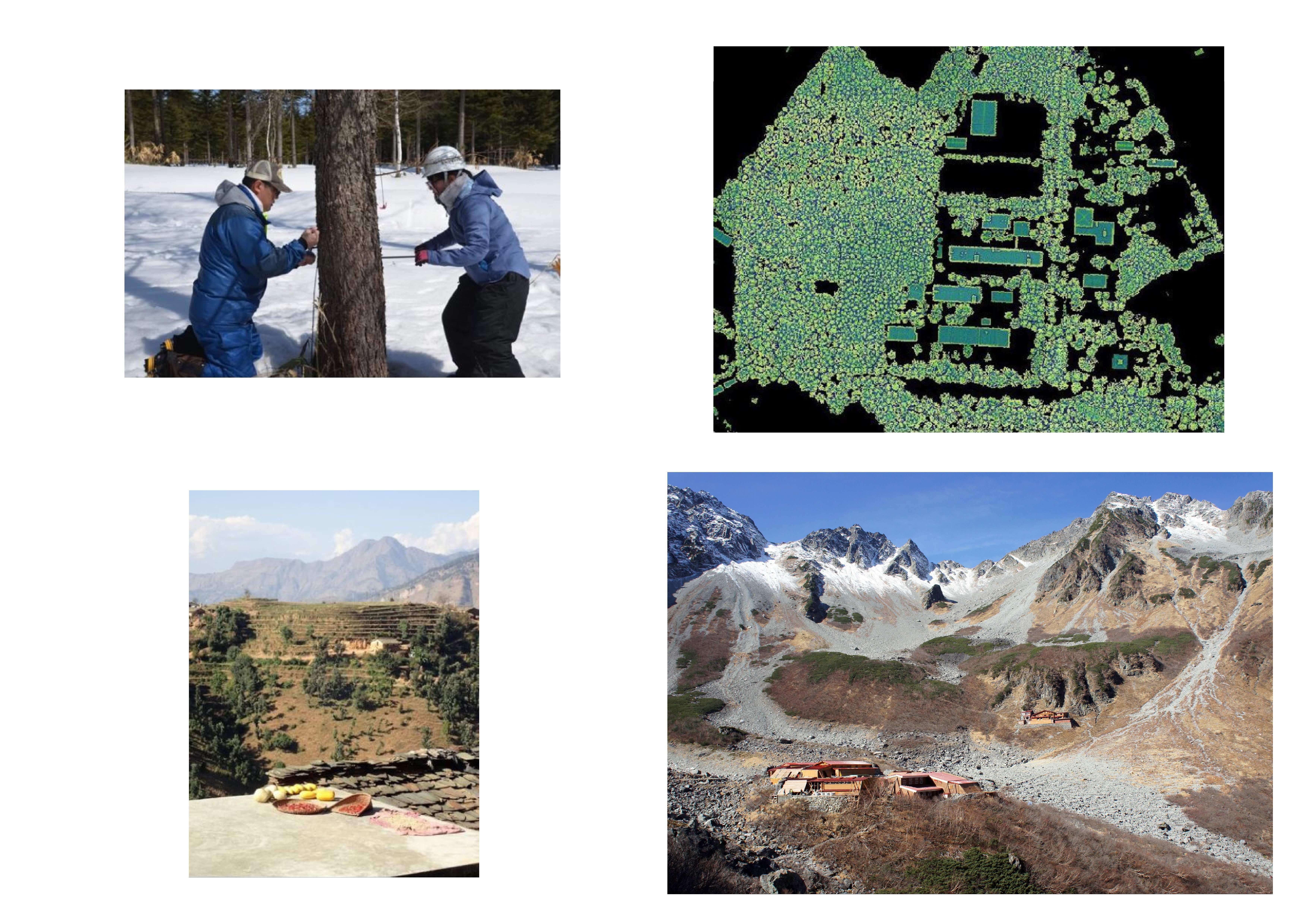 1. Tree-ring cores sampling for analysis on climate responses of tree growth.
2. High-precision individual tree detection in Shinshu University Campus forest with airborne LiDAR date.
3. Exploration of plant genetic resources in Western Nepal.
4. History of Architecture in the Mountains(Mountain Huts in the Japanese Alps Region).