Intercultural Collaborative Learning in Hakuba 2023
Report on the Intercultural Collaborative Learning in Hakuba 2023, a Joint Seminar with Collaborating Universities of ICL-Channels
A joint seminar on Intercultural Collaborative Learning (ICL) took place on August 25 and 26, 2023, at Hakuba Norway Village. Six collaborating universities participated in this event: Shinshu University, Tohoku University, Fukushima University, Tokyo University of Foreign Studies, Osaka University, and Kobe University.
The seminar was part of the initiative project "Acceleration of Internationalization at Home through the Development of Intercultural Collaborative Learning Network" led by Japan Forum for Internationalization of Universities.
The theme of this seminar centered around Global Warming and SDGs. Students from these universities engaged in face-to-face discussions and learning in Hakuba, a region known for its commitment to SDGs initiatives.
Seminar Details:
・Date: August 25 (Fri.) - 26 (Sat.), 2023 【2days】
・Venue: Hakuba Norway Village, Hakuba Mountain Hotel
・Language: Lectures and discussions mainly in Japanese
・Theme: Global Warming and SDGs - Thinking and Acting from HAKUBA -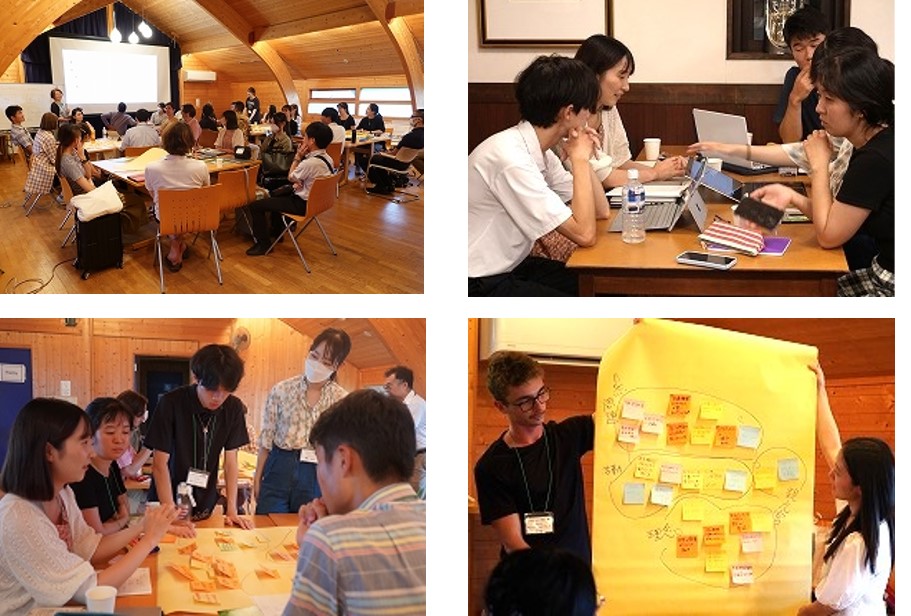 Hakuba, nestled in the Japanese Alps, is renowned as a hub for winter sports worldwide. However, the impact of climate change due to global warming have become increasingly severe in this region. In response, Hakuba issued a "Climate Emergency Declaration" in 2019, committing to actively implement measures to combat climate change and foster a sustainable future.
During the seminar, students from japan and abroad, who are studying at ICL-Network Universities had the opportunity to learn from Mr. Fukushima, Director of Tourism Commission of Hakuba Village. He shared insights about Hakuba's situation, ongoing efforts and measures addressing climate change. After this informative session, the students divided into groups for further discussions.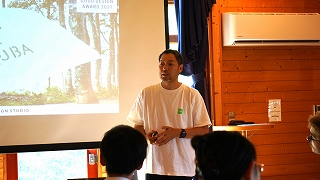 On the second day, each group presented their findings and proposed new agendas and measures to combat global warming in Hakuba.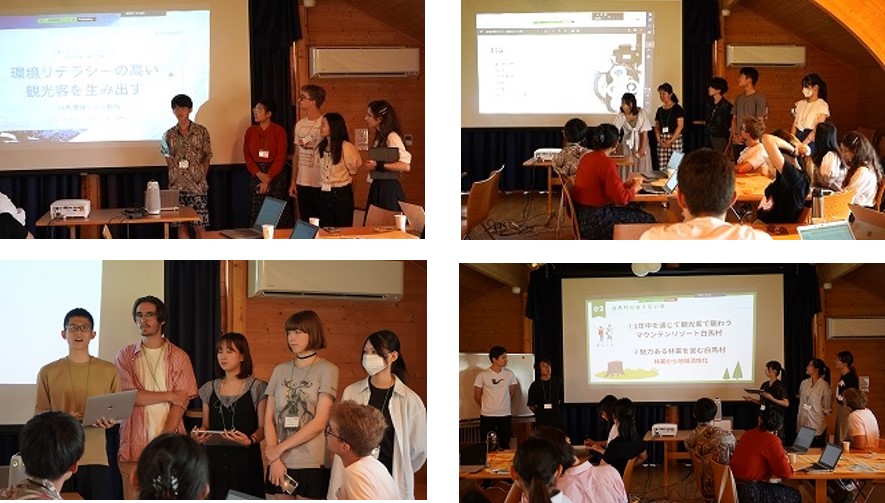 This seminar provided a valuable platform for participants from Japan and abroad to work together, creating concrete action plans for a sustainable future.