English Camp 2022: Christmas Around the World TV Show
Last year, we had a Halloween English Camp, but this year everything revolved around the theme of Christmas.
The participants took on the role of TV reporters and reported live about Christmas from a country of their choice.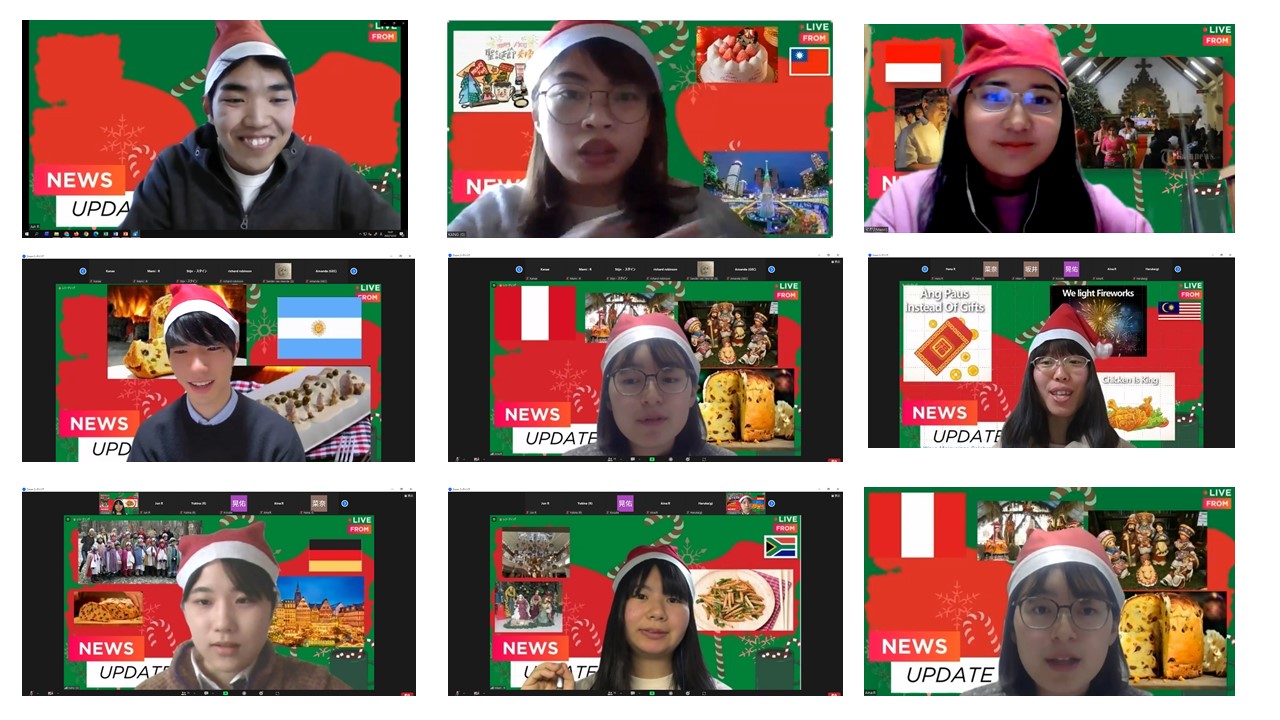 We found out that Santa Claus in Australia likes to surf and throw sweets from a fire engine, or that bread with dried fruit is a popular Christmas food in many countries, for example in Europe or South America.
The participants had a lot of fun and got tips on how to give presentations and speak confidently without the pressure of having to speak perfect English.