STORY

How can everyone
in the world
live better lives?
This question was proposed
at a future-focused session
that transcended universities,
citizens, businesses, government,
and sectors.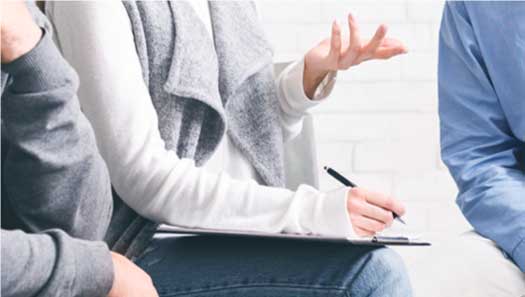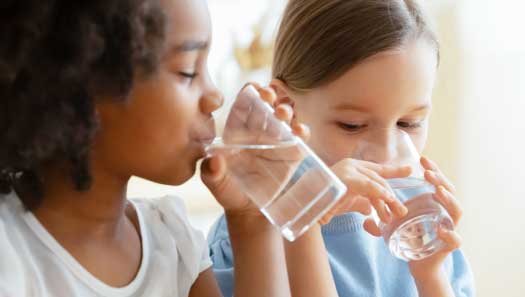 The goal we have set is to


"produce and circulate water
from a variety of water sources to supply enough water to people around
the world."
World-wide: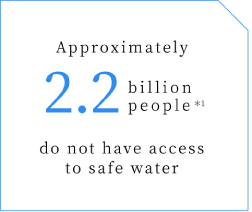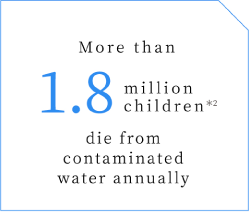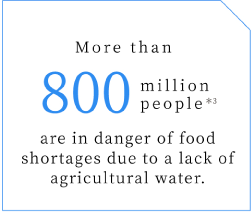 *1 Progress on drinking water, sanitation and hygiene: 2000-2017: Special focus on inequalities (JMP)
*2 170822 Why it Matters Goal 6 Sanitation(EJ) (UNICEF, 2018)
*3 The State of Food Security and Nutrition in the World 2019 (FAO)

The solution is to build


an innovative


"Water Desalination and Reclamation System"
STEP
1
Establishment
of RO Membrane Technology
Composed of Nanocarbons

STEP
2
Modularization
of RO Membranes

STEP
3
Practical Verification
of desalination Systems

STEP
4
Practical Implementation
We strive for a strong industry-academia-government
collaboration from R&D to social implementation.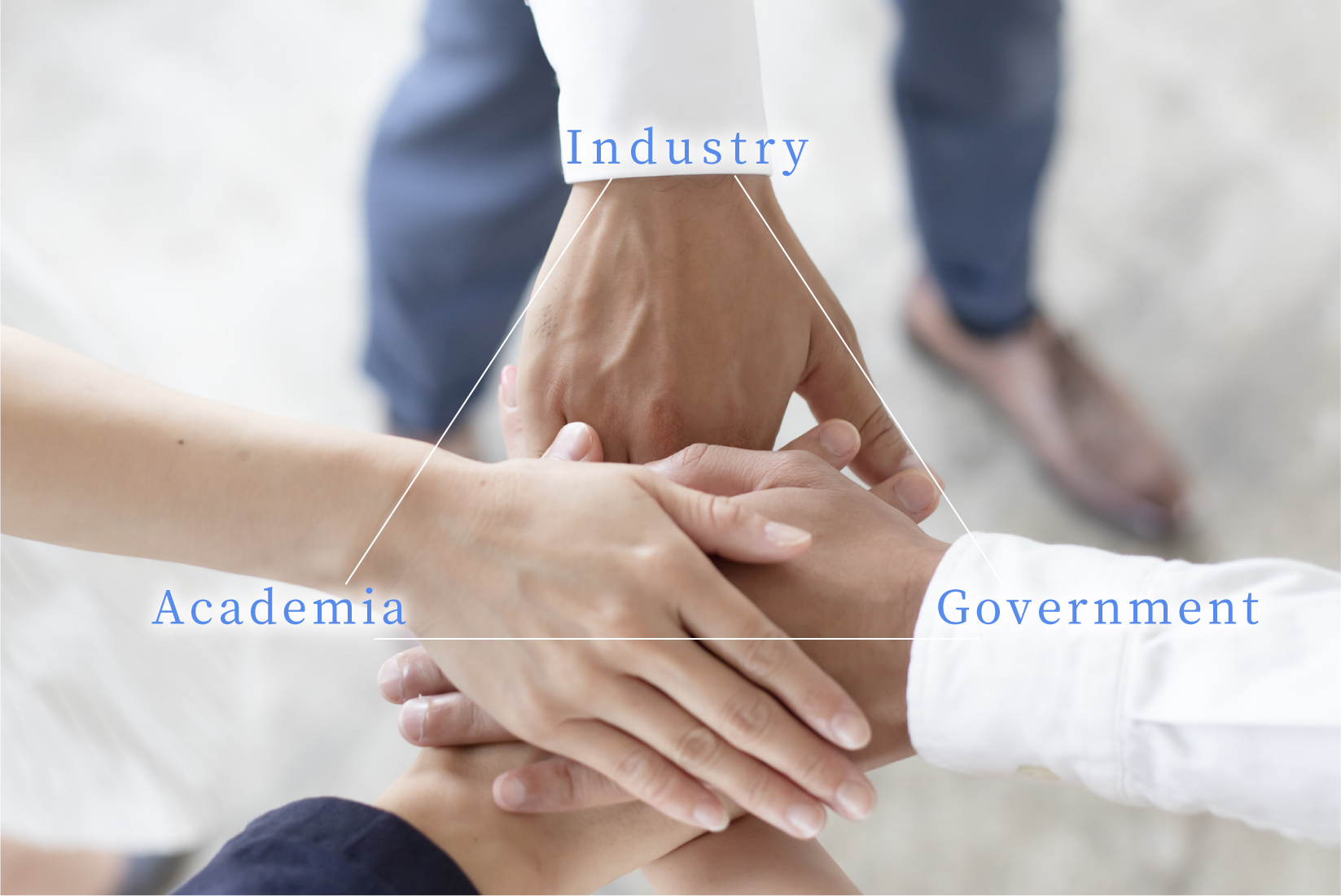 Experts from universities, research institutes,
companies, and local governments gather for global sustainability.
The realization of a cycled water society will improve
the QOL (quality of life) of people all over the world.