Activity Report
The Third Symposium on Future Challenges for Carbon-based Nanoporous Materials:Adsorption and Energy (CBNM-3) was Closed 2012.05.30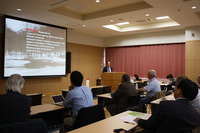 Welcome by Distinguished Professor Katsumi Kaneko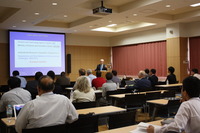 Invited lecture by Professor Francisco Rodríguez-Reinoso (Spain)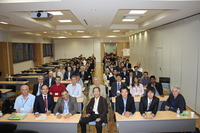 At the symposium site in SASTec building

CBNM-3, the international symposium organized by Distinguished Professor K. Kaneko, was held from May 25 to May 29.
Very fortunately, this symposium gathered around 100 participants and we could have a wonderful time with you and other delegates.
We are deeply grateful to you for your attendances and strong supports for CBNM-3.
Organizing Committee of CBNM-3
Previous | Katsumi Kaneko Research GroupActivity Report Home | Next