We will attend LDIA2017(2017.9.6-9, Osaka,Japan)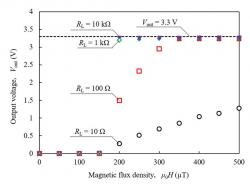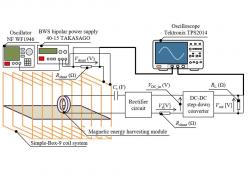 LDIA2017 will be held during September 6 to 9, 2017 in Osaka, Japan. The 11th International Symposium on Linear Drives for Industry Applications (LDIA 2017) will provide a forum for discussing present research and development activities and future prospects related to the linear drives for industry applications. We will have a presentation:
---
1) 5A: Other related topics and new technologies, OT1
Prototype of magnetic energy harvesting device as a 3.3 V battery
Genki Itoh, Kunihisa Tashiro, Hiroyuki Wakiwaka (Shinshu University, Japan), Takao Kumada, Kenichi Okisima (Fuji Electric Co. Ltd. Japan)
---
The purpose of this study is maintenance free of wireless sensors. If sensors installed at substation equipment in factory, magnetic energy harvesting is effective. A magnetic flux density with commercial frequency of 50 Hz was harvested and the output voltage characteristics of power conditioning module was clarified. As a result, 104 mW could be harvesting when load resistance of 100 Ω was connected.
* Prof. Tashiro and M2 Ito will attend this international conference.