We will attend ICST2016 (2016.12.11-13, Nanjin, China)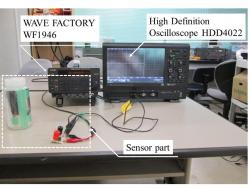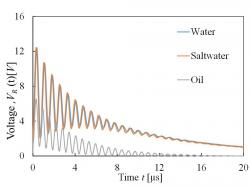 ICST2016 will be held during Novenver 11 to 13, 2016 in Nanjin, China. ICST2016 is intended to provide a common forum for researchers, scientists, engineers and practitioners throughout the world to present their latest research findings, ideas, developments and applications in the area of sensing technology. We will have a presentation:
---
1) S8A: Magnetic Sensors I
Simple and fast liquid inspection method using step response in electromagnetic sensor
Kunihisa Tashiro and Hiroyuki Wakiwaka (Shinshu University, Japan)
---
When the liquid sample is set inside the cylindrical electromagnetic sensor, the impedance profile of the sensor changes in accordance with the electromagnetic properties of the liquid. First of all, the theoretical background is explained with a simple RLC circuit analysis. To provide a simple and fast measurement, this paper focuses on both the maximum value of the voltage and the time constant. An experimental demonstration of liquid inspection is also presented.
The purpose of this study is "Make it simple. Be free from expensive equipments. ".
* Prof. Tashiro and Wakiwaka will be attend this international conference.