Introduction of Research Center for Supports to Advanced Science at Ueda Branch Office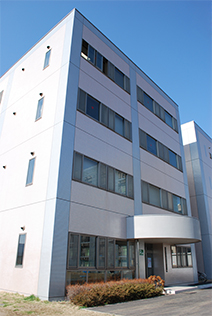 Division of Instrumental Research Center for Supports to Advanced Science is an educational institution that manages and operates large-scale, shared-use analytical instruments installed at Shinshu University, as well as conducting research, development, and education on experimental techniques using these instruments. The division contributes to the education and research activities at this university by providing the latest information on analytical instruments, technical guidance, and the research support.
At Ueda Branch Office, we support student-centered activities called P-DEX in order to give students a chance to learn and become an expert on analytical instruments. We look forward to the participation of students who want to get in touch with machines and acquire skills.
Location
Contact
Phone number 0268-21-5325
Reception time : 9:00 ~16:00
(Except on Saturdays, Sundays, public holidays and our holidays)
(If received outside the reception hours, the answer will be after the next business day)