ICCER
2016.01.12
Conclusion of Partnership Agreement with Ina Research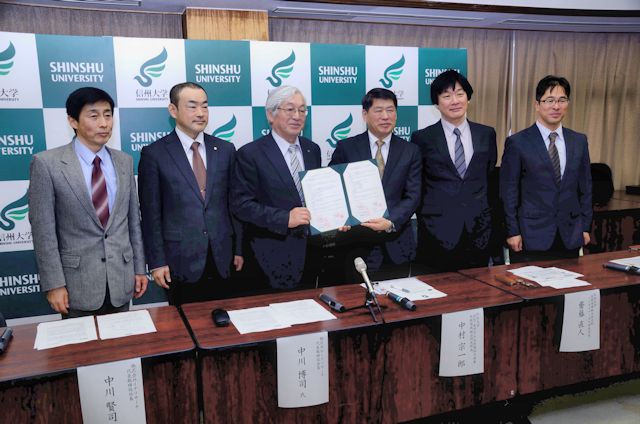 The Interdisciplinary Cluster for Cutting Edge Research (ICCER) of Shinshu University and Ina Research, Inc., concluded their partnership agreement on the development of regenerative medical techniques on December 25, 2015.
The team of Senior Assistant Professor Yuji Shiba of ICCER's Institute for Biomedical Sciences and Ina Research began the joint project on May 1, 2015, which focused on the development of therapies for cardiac disease using iPS cell-derived cardiomyocytes in MHC-matched cynomolgus monkeys (Macaca fascicularis) that are suited for regenerative medicine research.
The promising results uncovered in this collective endeavor are expected to pave the way for future joint projects with investigators in the fields of research and development and productization, improve interactions between ICCER research institutes and industry, and facilitate the cultivation of human resources and social contributions. It will also naturally contribute to further strides in the advancement of regenerative medicine.
Through the formalization of a consortium, the groups envisage the development of technical innovations in regenerative medicine and subsequent clinical applications.