Announcement of Successful Applicants for April 2019 Admission / Department of Textile Science and Technology ( Master's Program )
Announcement of Successful Applicants for April 2019 Admission / Department of Textile Science and Technology ( Master's Program )
2019.02.21.
April 2019 Admission Successful Applicants

General Selection (Second Application)
Foreign Student Special Selection (Second Application)
Working Student Special Selection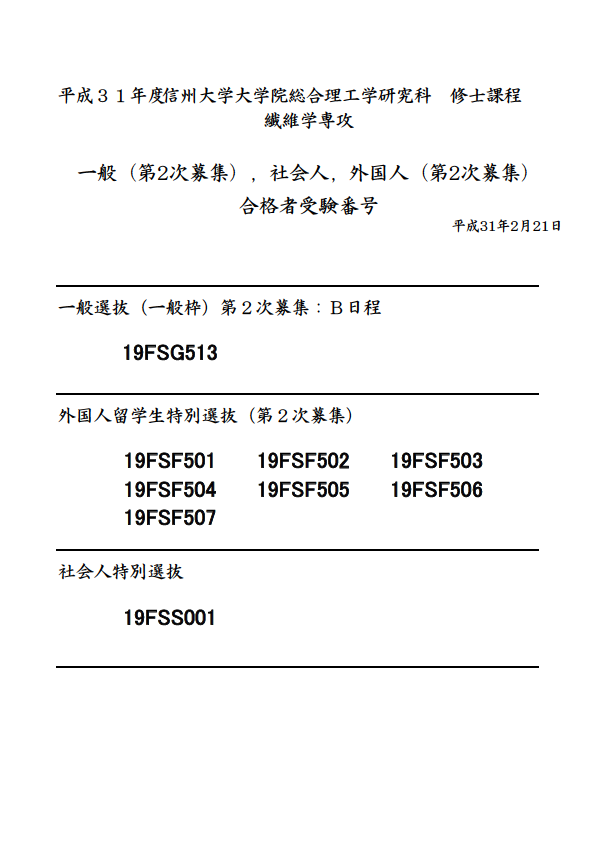 The announcement of successful applicant will be the official announcement of the acceptance letter and those posted on the bulletin board of the university (Ueda Campus).
Please be sure to check on the acceptance letter or the University bulletin board.