Qualifying Examinations Held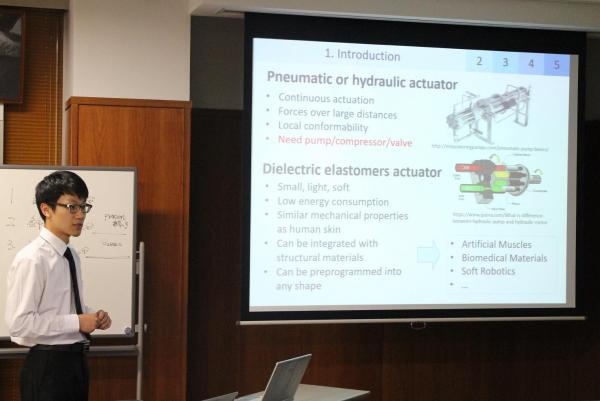 On August 24, six qualified second-year Leading Program students underwent the first qualifying examination (QE) of the 2017 academic year.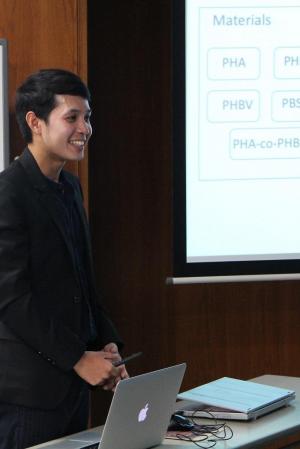 The students gave an oral presentation focusing on the research they had conducted as part of the master's degree program along with the research they plan to conduct during the three-year doctoral degree program. Then they answered a series of pointed questions from evaluators in a demanding and hard-fought process that served as the culmination of their studies over the previous two years. Since all of the students undergoing the QE were international students, they were also judged on the basis of their Japanese language proficiency, and they had to answer questions in Japanese. Despite being clearly nervous, they all did an impressive and confident job giving their presentations, and all of them passed. Some of the students' English ability had grown significantly, and some took a creative approach to their research presentations so that they could communicate in a more easily understandable manner, highlighting their growth over the last two years.
All comments by judges on evaluation sheets will be made available to the students so that they can put them to good use in their future research activities.
The second QE of the 2017 academic year will be held on November 21.