Get-together with Students of University of Borås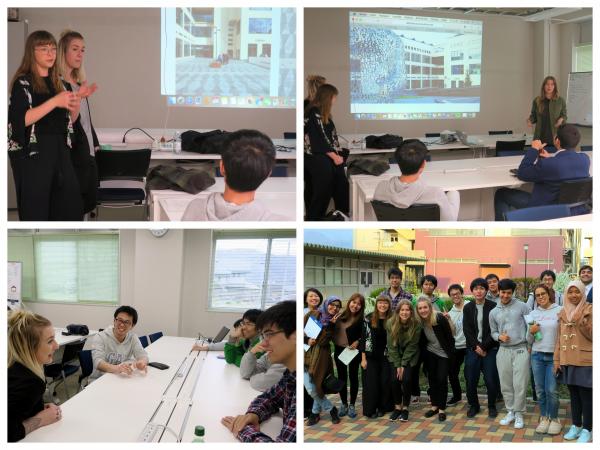 On April 25, the students had an opportunity to meet with 3 students of the University of Borås from Sweden. The Borås students were visiting our campus for a collaborative project. This get-together was arranged by Ms. Minako Shitara, a 4th-year student, who had her academic internship at the University of Borås last year.
The Borås students introduced their university, the Swedish education system, and their culture. All students enjoyed the conversations in small groups afterwards. It was such a fun and fulfilling experience for them, some got carried away in their conversation even after the time was up.
This wonderful occasion was brought by one encounter, and that one turned into many more, like a ripple effect. A big thank-you goes to Ms. Shitara, who has maintained a good relationship with the people in Borås.