ICST
2015.03.20
ICST, ICCER, Shinshu Univ, Japan and Alan G. Mac Diarmid Energy Research Institute, Chonnam National Univ, Korea has signed the agreement between universities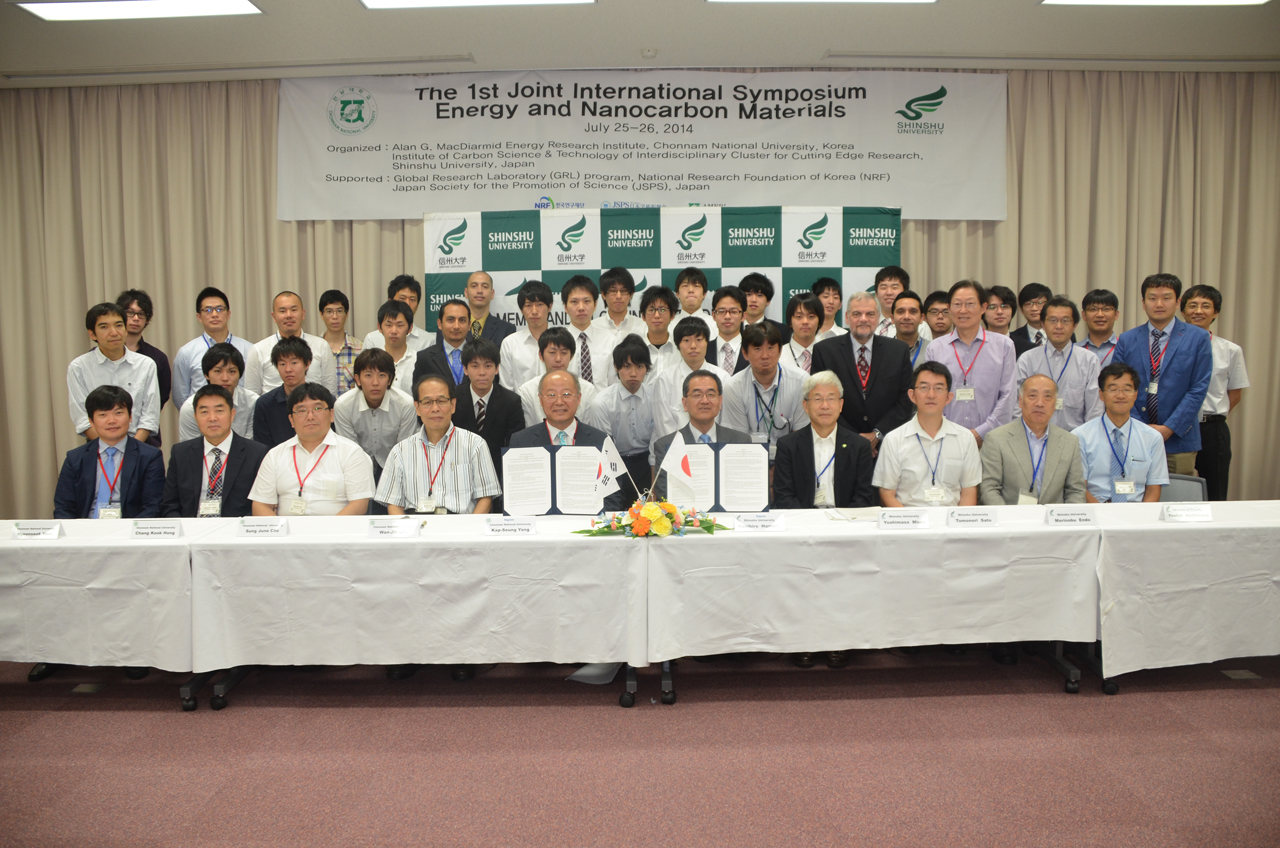 On July 25th, 2014 a ceremony was held for signing an inter-university agreement between Shinshu University and the Alan G. MacDiarmid Energy Research Institute (AMERI), Chonnam National University, Korea. In addition to the signing ceremony, a symposium was held jointly by the 2 universities, to further mutual understanding of the content of the research of both organizations.
AMERI is a world top-level base for research in the field of application of carbon-based energy devices, whose achievements have been highly evaluated throughout the world. Since 2007 until the present, Specially Appointed Professor Morinobu Endo, then Director of the Institute of Carbon Science and Technology and Professor Kap-Seung Yang, Director of AMERI have carried out joint research in high performance energy devices using carbon nanofibers.
For the future, in accordance with this agreement, research will be carried out on biomedical field applications of nanocarbon, development of nanocarbon for energy, and development of carbon-based composite materials.