3 of our professors have been selected in the list of Clarivate's Highly Cited Researchers 2022.
2022.12.08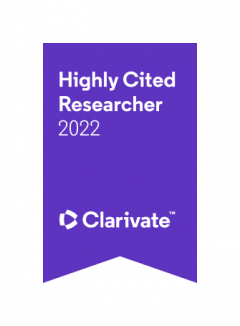 Professor Kazunari Domen, Associate Professor Takashi Hisatomi, Professor Mauricio Terrones have been selected in the list of Clarivat's Highly Cited Researcher 2022.

Prof. Domen is named in the field of Chemistry, Associate Professor Hisatomi is in Cross-field, and Prof. Terrones (primary affiliation is Penn State University) is in Materials Science.
For 6 years, Prof. Domen and Prof. Terrones are among the most cited researcher in these fields and now Shinshu University has the honor to have Prof. Hisatomi included the list.

In 2022, 6938 researchers are named the Highly Cited Researcher among all the scientists and social scientists in the world, the ration is 1 in 1000.

Our collaborators, Prof. Simon (Universite Paul Sabatier), Prof. Gogotsi(Drexel University), Prof. Shirley Meng (University. of Chicago), and Prof. Dunn (UCLA) are also named in the list.


Congratulations.