Research
Research
2010.03.18.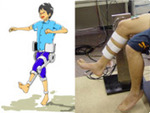 Our goal is to propose a framework using synchronization based control for a robotic suit which is integrated with the human body and provides suitable help for lower limb motion in aged persons engaged in daily activity and rehabilitation. Bio-information and neural oscillators are introduced for accomplishing the synchronization and entrainment between human and robot motions.
2010.03.18.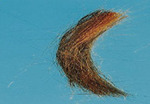 Associate Professor Hattori and coworkers have reported that the fluorinated activated carbon fibers (F-ACFs) can act as a quantum molecular sieve. Quantum effects in molecular adsorption become of importance if the difference between pore diameter and the molecular diameter is no longer large compared to the de Broglie wavelength of radial motion. This makes the F-ACFs start to behave as quantum molecular sieves for hydrogen and deuterium.
2010.03.18.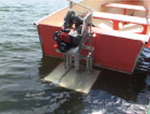 A propulsion system with a dolphin-like tail fin stroke has been proposed as a novel propulsion system with higher propulsive efficiency and better safety than a conventional screw propeller. The development of an outboard propulsor using an oscillating horizontal fin that is easy to attach to and detach from a small boat is being conducted.
Project
Researcher Directory
Research Cooperation