Spinning and Yarn-making Practical Training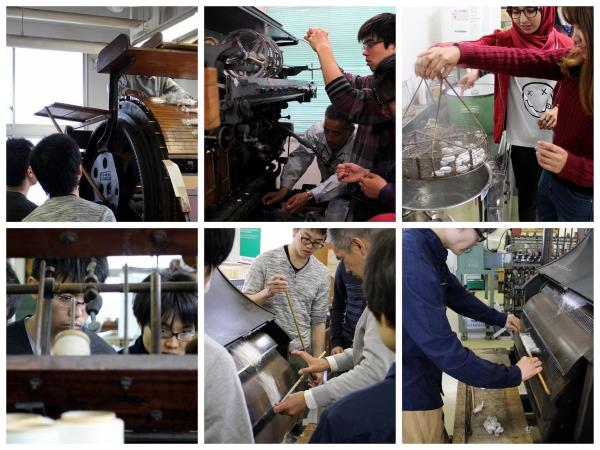 The practical training of spinning and yarn-making has begun for the 1st-year students. The students had the first session of this training (there will be 6 more sessions); they were divided into 2 groups to make filament yarns (raw silk) using domestic cocoons from the University's farm, and to learn about the spinning process (degumming, opening, filling, dressing, spreading, setting, drawing, first/second roving, ring spinning).
Distinctive smells of cocoon cooking and manual operations using 100 years old machinery (such as filling engine and dressing frame) were as if they slipped back in time, and it was an amusing experience for the students since it was their first training of this kind.