The 3rd Institute for Biomedical Sciences International Symposium
2015.11.04
The 3rd Institute for Biomedical Sciences International Symposium
The 3rd Institute for Biomedical Sciences International Symposium entitled "New Frontiers Symposium in Regenerative Medicine" will be held.
In this symposium, we focus on pluripotent stem cell based-regenerative medicine. In addition to two internal speakers from Shinshu University, we have cordially invited distinguished speakers worldwide.
This will be a great opportunity to not only update our knowledge but also deepen the international relationship. Please feel free to come and enjoy the Symposium.
Thank you all in advance for your attendance.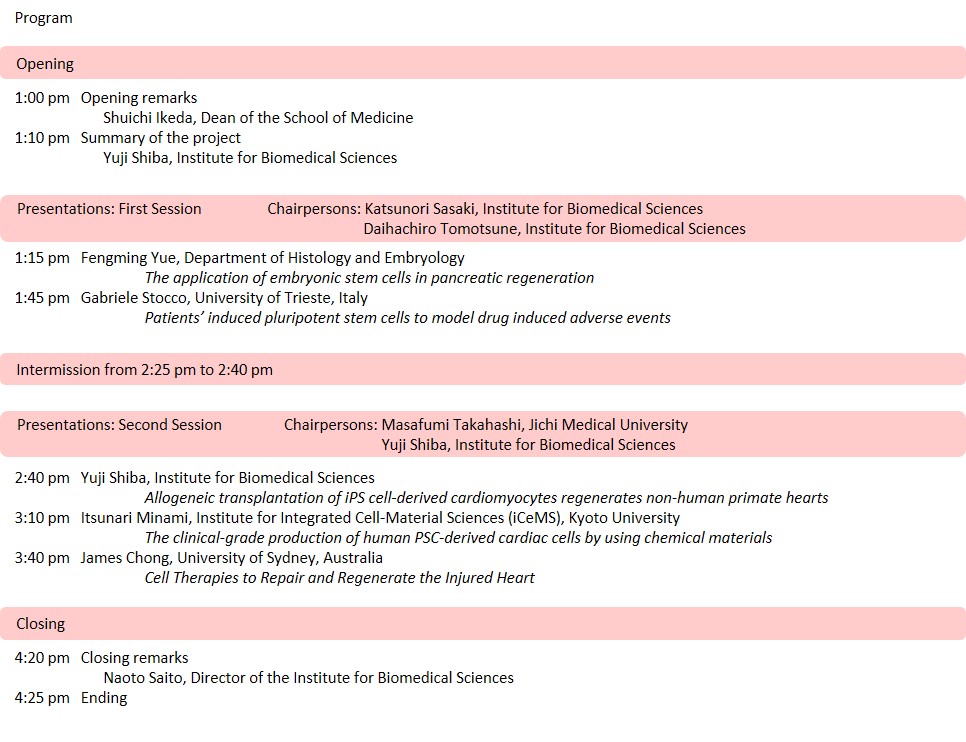 Entrance free
Application unnecessary
Organized by
Institute for Biomedical Sciences (IBS)
Interdisciplinary Cluster for Cutting Edge Research (ICCER)
Shinshu University
Contact:
Institute for Biomedical Sciences, Shinshu University
Tomoka Ozawa
TEL: +81-263-37-3548; FAX: +81-263-37-3549
E-mail : biomedical@shinshu-u.ac.jp
Poster (PDF:774KB)