Message
Message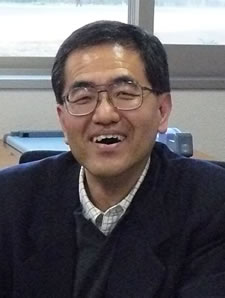 Dean Kunihiro Hamada
Next-generation Fiber Engineering

Recently, fiber materials are applied not only for closing but also for industrial materials used in various fields such as architecture, electronics, mechanics, and so on. So fiber engineering is believed to be one of the essential technologies in various fields.

The Faculty of Textile Science and Technology (FTST), Shinshu University was founded in 1910 as National Ueda Silk Yarn Polytechnic and will celebrate its 100th anniversary this year (2010). During one century, leading-edge science and technology have been studied in FTST. Especially, 21st century COE program (program title: Advanced Fiber Science and Textile Technology) from 2002 to 2006 and global COE program (program title: International Center of Excellence on Fiber Engineering) from 2007 to 2011 are carried out in FTST. As a result, FTST is actually recognized as International Center of Excellence on Fiber Engineering by foreign universities and research institutes.

In 2008, FTST launched ambitious academic programs on the basis of three divisions, which are division of creative engineering, division of chemistry and materials, and division of applied biology. Through the academic programs, FTST aims to train next-generation of engineers and researchers having internationalism, wide fields of vision, and outstanding abilities. Furthermore, based on cooperation among industry, government, and academia, human resource development and R & D have been promoted.

To attain the evolution of new-generation fiber engineering, join FTST and carve out new history of FTST.